Corn chowder packed with fabulous flavors and good nutrition; all in one bowl.
Makes 8 (1-cup) servings
2 tablespoons olive oil
1 onion, diced
1 cup chopped celery
1 teaspoon minced garlic
1/4 cup all-purpose flour
2 cups skim milk
2 cups low sodium fat-free vegetable or chicken broth
1 (16-ounce) package frozen corn
1 large Louisiana yam (sweet potato), peeled and cut into 1/2 inch cubes
Salt and pepper to taste
1 1/2 cups chopped kale
Directions
In large nonstick pot, heat oil and sauté onion, celery and garlic until tender, 5-7 minutes. Whisk in flour and cook, stirring constantly one minute.


Gradually add milk and broth; bring to boil, stirring several minutes or until mixture thickens. Lower heat and add corn and sweet potato, cooking until sweet potato is tender, 6-8 minutes. Season to taste. Before serving stir in kale, cooking several minutes.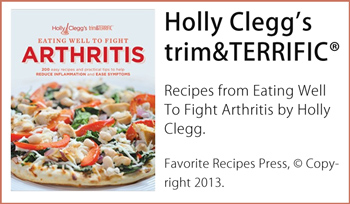 NUTRITION INFORMATION PER SERVING:
Calories 186
Calories from Fat 18%
Fat 4g
Saturated Fat 1g
Cholesterol 1mg
Sodium 91mg
Carbohydrates 34g
Dietary Fiber 4g
Total Sugars 9g
Protein 6g
Dietary Exchanges: 2 starch, 1 vegetable, 1/2 fat
Terrific Tip: If you want the soup a little thicker, dissolve two teaspoons cornstarch in a little water and add. After refrigerating leftovers, if too
thick, add more broth.