Simple seasonings perk up salmon with a sweet and spicy rub. Easy to make and oh-so enjoyable to eat.
Makes 4 servings
2 tablespoons light brown sugar
4 teaspoons chili powder
1 teaspoon ground cumin
1/4 teaspoon ground cinnamon
Salt and pepper to taste
4 (6-ounce) salmon fillets
Directions
Preheat oven 400°F. Coat 11x7x2-inch baking dish coated with nonstick cooking spray.


In small bowl, mix together brown sugar, chili powder, cumin, cinnamon and season to taste. Rub over salmon and place in prepared

Bake 12 - 15 minutes or until fish flakes easily when tested with fork.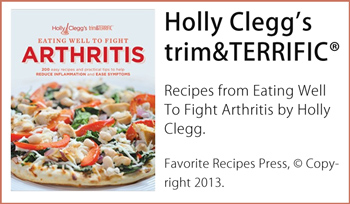 NUTRITION INFORMATION PER SERVING:
Calories 257
Calories from Fat 29%
Fat 8g
Saturated Fat 1g
Cholesterol 80mg
Sodium 177mg
Carbohydrates 8g
Dietary Fiber 1g
Total Sugars 7g
Protein 36g
Dietary Exchanges: 1/2 other carbohydrate, 5 lean meat
Nutritional Nugget: At least two servings of fish ( fatty fish preferred) per week is the recommended intake by the American Heart Association.