HERE ARE SOME EASY WAYS TO PROTECT
YOUR BONE HEALTH AS YOU AGE.
You are probably aware of possible long-term complications of diabetes: heart disease and eye, kidney and nerve damage. But you may not be aware that diabetes can increase your risk for Osteoporosis and fractures—especially as you get older.
Q WHAT IS OSTEOPOROSIS?
Osteoporosis means porous bones. Porous bones are full of pores, or holes. When the bones are more porous, which increases with age, they are less dense and are more likely to break.
Your bones grow throughout your life as some bone cells die off and new cells grow to replace them. You replace most of your bone matter every 10 years. If you have osteoporosis, you lose bone cells faster than you can replace them. Over time, your bones become more brittle from the loss in density.
Q HOW CAN I FIND OUT IF I HAVE OSTEOPOROSIS?
Osteoporosis is diagnosed with a dual-energy X-ray absorptiometry (DEXA) scan. Although it sounds scary, this test is painless and quick to perform. You lie on an X-ray table, and a machine measures the density of the bones in your hip, spine and arm. The usual recommendation is that women 65 and older and men 70 and older have a DEXA scan. However, if you have diabetes and are a postmenopausal woman or man over 50, ask your provider if you need to be screened for osteoporosis.
Q WHAT CAN I DO TO LOWER MY RISK FOR OSTEOPOROSIS?
If you have diabetes, keeping your blood glucose and A1C in the target range can help to lower your risk for bone loss. If you are at risk for osteoporosis, you can also ask your healthcare provider the following questions:
Do I need to have my vitamin D level checked?
Would taking a calcium supplement and/or vitamin D be a good idea for me?
Should I take medicine for osteoporosis, and if so, which one is the best for me to take?
Q WHAT'S THE LINK BETWEEN DIABETES AND BONE HEALTH?
Blood glucose levels can affect your bone health.
Higher levels of glucose can weaken bone structure.
Diabetes medications called TZDs (Avandia and Actos) increase the risk for fractures.
Peripheral arterial disease, nerve damage and hypoglycemia (low blood glucose) also may increase the risk for fractures.
Q WHY DO PEOPLE WITH DIABETES HAVE A HIGHER RISK FOR FRACTURES?
People with type 1 diabetes don't make insulin, which is needed for the body to build strong bones. Children with type 1 diabetes sometimes have low bone growth, which can result in osteoporosis and a high risk for fractures as they grow up.
Some people with type 2 diabetes have higher than average bone density scores, but are still prone to fractures. This may be due to the fact that bone density measures are less accurate among people who are overweight, and many people with diabetes are overweight.
Q HOW IS OSTEOPOROSIS TREATED?
If you are diagnosed with osteoporosis, one of the most important things you can do is to talk with your healthcare provider about the medicines that can stop bone loss and build up new bones.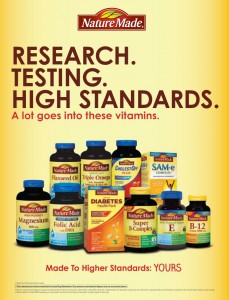 4
WAYS TO
PREVENT
OSTEOPOROSIS
AND MANAGE
YOUR DIABETES
➊ Weight-bearing
activities, such as
walking, dancing or
aerobics, can help build or
maintain your bones. This
is especially important
if you are trying to lose
weight, because losing
weight may actually lower
bone density.
➋ Strength-training
exercises can help
build strong bones and
muscles. Strength-training
includes the use of hand
weights, resistance bands,
kettle bells and weight
machines at the gym.
➌ Calcium and
vitamin D are both
needed for healthy bones.
Dairy products are high
in calcium. Low-fat and
fat-free milk have the
same amount of calcium
as the higher fat products.
Broccoli, tofu and
calcium-fortified orange
juice also provide calcium.
➍ Smoking cessation.
Talk with your healthcare
provider about ways to cut
down or stop smoking.
8
RISKS FOR
OSTEOPOROSIS
family history of osteoporosis
low calcium and vitamin D intake
not getting enough physical activity
drinking too much alcohol
---
By Martha Funnell, MS, RN, CDE