Blood Pressure Medicine May Increase Risk of Falls in Older Adults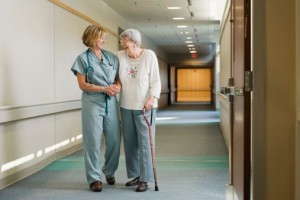 Blood pressure medicines are used to help those with high blood pressure reduce their heart disease risk. Sometimes, such medicines can cause them to feel dizzy or unsteady, which can lead to falls. Those at most risk for falls are older adults, who already have less lean muscle mass than younger people. Therefore, if you feel any changes in your movement or balance after taking your blood pressure medicines, be sure to let your healthcare provider know. He or she might be able to change your regimen so that you won't have to worry about falling.
For more information, have a look at the full story here.