A Natural Remedy for Healthy Blood Glucose Levels
By Ellie Kagan, CRNP, CDE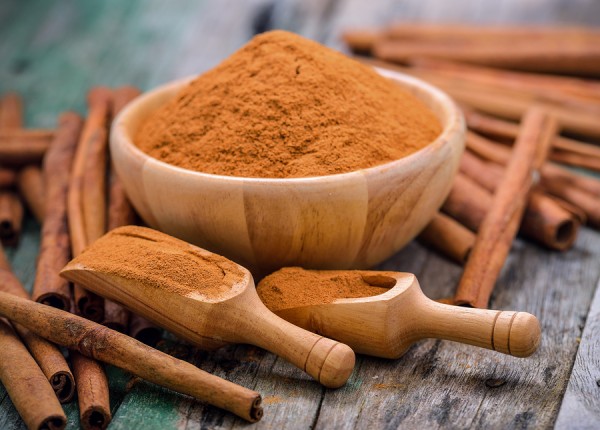 This blog has been compensated by OmniChannel Health Media and its advertiser. All opinions are mine alone.
Many people with diabetes are interested in learning about natural ways to lower their blood glucose levels. Healthy eating and keeping active are the most important non-medical keys to maintaining healthy blood glucose levels. According to the American Diabetes Association, for most people with diabetes, the target ranges for blood glucose levels are:
A1C: 7%
Before a meal: 80–130 mg/dL
1-2 hours after beginning of the meal: Less than 180 mg/dL
To help with blood glucose levels, some people may explore dietary supplements. There are clinical studies showing that certain dietary supplements may be of benefit to people with diabetes, including cinnamon.[1]
Cinnamon's health benefits have been known since ancient Egypt. It was used primarily to help reduce disease risk by decreasing inflammation in the body.
CinSulin®is derived from cinnamon. Some studies have shown that cinnamon may help people maintain their target blood glucose levels.[2]
CinSulin is made from cinnamon bark put through a patented water extraction process. Water-extracted cinnamon is both safe and effective.[3] CinSulin, found in the vitamin section at Costco, is a low-cost, natural supplement that provides all the benefits of cinnamon in two small capsules per day.
There is an increased risk of low blood glucose, or hypoglycemia, when CinSulin is taken with other medicines or supplements that also lower blood glucose. So make sure to speak with your healthcare provider to see if CinSulin is right for you.
For more information about CinSulin, available at your Costco warehouse and Costco.com, please visit cdiabetes.com/cinsulin
---
*These statements have not been evaluated by the Food and Drug Administration. This product is not intended to diagnose, cure, treat or prevent any disease.
This blog has been compensated by OmniChannel Health Media and its advertiser. All opinions are mine alone.
The contents of the CDiabetes.com site, such as text, graphics, images, and other material contained on the CDiabetes.com site ("Content") are for informational purposes only. The Content is not intended to be a substitute for professional medical advice, diagnosis, or treatment. Always seek the advice of your physician or other qualified health provider with any questions you may have regarding a medical condition. Never disregard professional medical advice or delay in seeking it because of something you have read on the CDiabetes.com site.
---
[1] Anderson, Richard A., Re: Chromium and Polyphenols from Cinnamon, lecture given at 2007 summer meeting of the Nutrition Society, University of Ulster.
https://www.cambridge.org/core/services/aop-cambridge-core/content/view/S0029665108006010
[2] Stoeckert, Barbara J., et al, Re: Cinnamon Extract and Blood Glucose, study presented at the FASEB annual meeting, April 26, 2010, in Anaheim, CA.
http://www.fasebj.org/content/24/1_Supplement/722.1.short
[3] Ziegenfuss, Tim N., et al, 2006, Re: Water-Soluble Cinnamon Extract and Body Composition, Journal of the International Society of Sports Nutrition, 3(2): 45-53.
https://jissn.biomedcentral.com/articles/10.1186/1550-2783-3-2-45