Diabetes and Joint Discomfort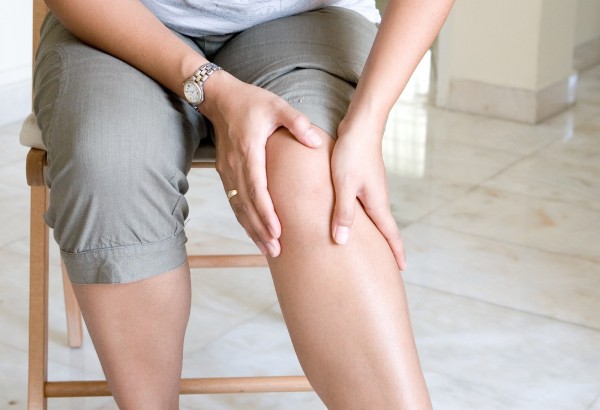 This blog has been compensated by OmniChannel Health Media and its advertiser. All opinions are mine alone.
When you think about diabetes, do you think about joint discomfort?  Probably not, but they are related and it's important to know what you can do to decrease joint discomfort while you are still controlling your blood sugar.  A joint is a location in your body where several bones come together.  If a joint wears down, it will not recover, but there are ways to treat the discomfort.
When you were diagnosed with diabetes, your healthcare provider probably suggested that you to add or increase your physical activity, which is not that easy to do.  Exercise is a major lifestyle change, and you'll have to make adjustments to add physical activity into your daily routine.  If you have joint discomfort, the additional stress on your already hurting body might seem overwhelming.
So, how can you handle joint discomfort while you're controlling your blood sugar?
As soon as you notice any signs of joint discomfort, talk to you healthcare provider about your physical activity limitations. Speak up for yourself.  Let them know you will do all you can do to prevent any further damage to your joints.
Get moving for 30-45 minutes each day. Choose an exercise that is easy on your joints but keeps them healthy:  walking, swimming, biking or rowing.  Additionally, it is important to work on range of motion.  Be sure to add stretching into your routine at least 2-3 days a week.  Lastly, do some strength training.  Use low weights with multiple reps to keep your muscles strong and those joints healthy.
When looking for supplements make sure they are backed with third party public health and safety organizations. Cosamin is a well-researched glucosamine/chondroitin sulfate supplement for joint health available at Costco: cdiabetes.com/fall2015/cosamin-asu-230-capsules.
---
This blog has been compensated by OmniChannel Health Media and its advertiser. All opinions are mine alone.
The contents of the CDiabetes.com Site, such as text, graphics, images, and other material contained on the CDiabetes.com Site ("Content") are for informational purposes only. The Content is not intended to be a substitute for professional medical advice, diagnosis, or treatment. Always seek the advice of your physician or other qualified health provider with any questions you may have regarding a medical condition. Never disregard professional medical advice or delay in seeking it because of something you have read on the CDiabetes.com Site.