5 Foods for Healthy Aging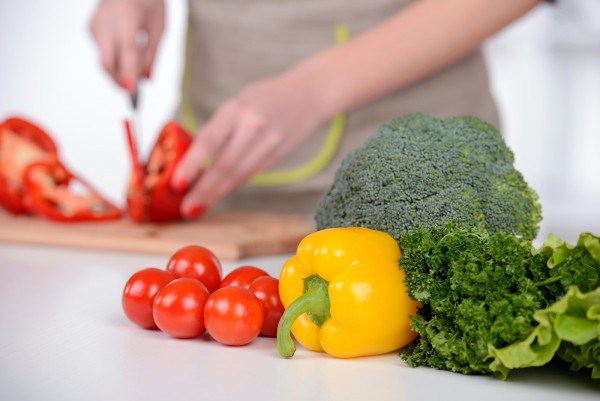 Author's Note: This blog has been compensated by OmniChannel Health Media and its advertiser. All opinions are mine alone.
---
Everyone ages, but aging doesn't have to lead to high blood pressure, diabetes or dementia. A long-term research study has found that there is a difference between "normal" aging and age-related diseases or conditions.
What you do and don't eat could play a factor in how you age! "Healthy eaters" have less weight gain and put on fewer inches around the waist. Plus, keeping your weight in a healthy range as you age can help your joint health. Healthy eaters are those who eat the most high-fiber cereal, reduced-fat dairy, fruit, whole grains, beans and legumes, and vegetables. And they eat the smallest amount of red and processed meats, fast food and soda.
Here's how you can eat the foods the healthy eaters are enjoying.
Whole grain cereals:  This includes cereals made with oats, bran, whole wheat, whole corn and brown rice. To know if the cereal you are buying is made with whole grains, check the ingredient list and look for the first ingredient to be a whole grain like whole wheat, whole oats or whole barley. You can also check the Nutrition Facts on the food package and look for at least three grams of fiber per serving!
Fruit: Fruit provides important vitamins and minerals. Don't just eat one type of fruit, switch it up and get a variety of colorful fruit into your eating routine!
Whole grains: There are so many whole grain options, from amaranth to millet, brown rice or quinoa. All whole grains deliver healthy amounts of fiber, vitamins and minerals. Plus, whole grains digest more slowly to help keep you full and balance your blood sugar levels.
Beans and legumes: Incorporating black beans, pinto beans, lentils and other beans and legumes into your eating routine provides fiber, protein and antioxidants. In fact, the Dietary Guidelines for Americans lists beans on the group of foods and nutrients to eat more of.
Vegetables:  Aim to have a variety of colorful vegetables in your eating routine. Nutrients in vegetables can help your health in so many ways. For example, compounds in corn, carrots and orange/yellow peppers can help eye health:
Quick Tips:
Vary the types of whole grain cereals you buy, and try to choose those with little or no added sugar.
Have whole grain cereal topped with sliced berries or bananas for a quick snack.
Have a serving of fruit at meals to help fill at least ½ your plate with fruit and/or vegetables.
When you eat out, share side dishes to add more fruit and vegetables to your meal.
Have brown rice or quinoa with stir-fries.
Try new recipes with whole grains like quinoa, millet, or freekeh.
Revamp your recipes to use whole grains, and choose whole grain breads, like whole wheat.
Add a serving of 3-bean salad as a side dish, or have bean-based soup, like black bean.
Slice up colorful yellow and orange peppers to have for a snack with hummus, giving you both vegetables and beans.
If you are thinking about adding vitamins or nutritional supplements, talk with your healthcare provider about choosing ones that are right for you.
For example, look for supplements that are backed with third party public health and safety organizations. Cosamin is a well-researched glucosamine/chondroitin sulfate supplement for joint health available at Costco: cdiabetes.com/fall2015/cosamin-asu-230-capsules
Here's to healthy aging!
---
The contents of the CDiabetes.com Site, such as text, graphics, images, and other material contained on the CDiabetes.com Site ("Content") are for informational purposes only. The Content is not intended to be a substitute for professional medical advice, diagnosis, or treatment. Always seek the advice of your physician or other qualified health provider with any questions you may have regarding a medical condition. Never disregard professional medical advice or delay in seeking it because of something you have read on the CDiabetes.com Site.