Keeping Your Joints Healthy with Diabetes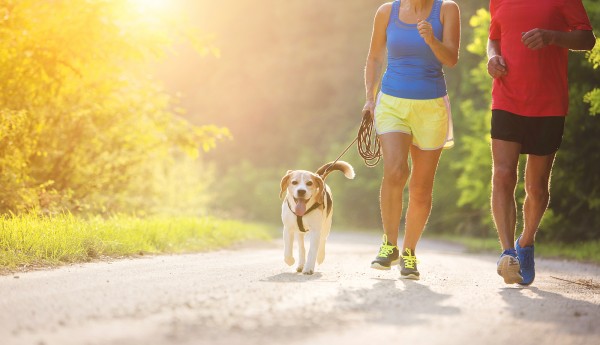 This blog has been compensated by OmniChannel Health Media and its advertiser. All opinions are mine alone.
Diabetes can affect nearly every system in your body, including your musculoskeletal system, a fancy term for your muscles, bones, joints, ligaments and tendons. Diabetes can lead to problems with your hands, feet, wrists, shoulders, neck and spine. Here are some of the more common joint problems that are linked to diabetes.
Osteoarthritis
Osteoarthritis (OA) is the most common form of arthritis, and occurs when the cartilage in joints wears down, allowing bones to rub together.  When this happens, you get discomfort, swelling and loss of motion. Over time, the joint can become misshapen and form bone spurs, leading to more discomfort and damage.
OA is more common in older people and in people who have an injury to a joint. People who are overweight are also more likely to get OA. People with type 2 diabetes are more likely to be overweight, and so have a higher risk of developing OA.
Recommendations:

Reaching and staying at a healthy weight is important for both preventing and treating OA. Losing just 15 pounds can reduce knee discomfort by 50 percent.
Staying active is also important for joint health. Regular movement helps to lubricate your joints.
Medication can be helpful to manage discomfort; discuss options with your doctor to find out the best type and dose of medication for you.
Dietary supplements such as glucosamine/chondroitin combinations might be helpful.  This combination has been shown to help promote joint comfort.  Cosamin, available at Costco, is the original, and most researched, glucosamine/chondroitin sulfate brand: cdiabetes.com/fall2015/cosamin-ds-230-capsules.
Ask your healthcare provider if these or other supplements are right for you.
Joint replacement surgery may be recommended in some cases.
Frozen shoulder
Also called adhesive capsulitis, frozen shoulder affects 10 to 20% of people with diabetes. Typically, only one shoulder is affected. Symptoms include shoulder discomfort and a limited range of motion.  Discomfort, stiffness and immobility can last for months or years, followed by a period of "thawing," when the shoulder returns to normal. Researchers believe that high blood sugar levels affect the collagen in the shoulder, making it sticky, leading to shoulder stiffness and discomfort.
Recommendations:

Medication and heating pads to relieve discomfort.
Steroid injections can help temporarily, but side effects include high blood glucose levels.
Physical therapy helps to restore range of motion and movement.
In severe cases, surgery may be recommended, but this is generally used as a last resort.
Charcot joint
Charcot joint, also called neuropathic arthropathy, occurs when a joint is damaged due to diabetic neuropathy (nerve damage). Charcot joint primarily affects the feet. With this condition, bones in the foot weaken to the point of fracture. With continued walking, the joints in the foot or ankle collapse and the foot changes shape. Symptoms include numbness, tingling, loss of sensation, and swollen or deformed joints.
Recommendations:

Because of the risk of further damage, complete non-weight bearing is often needed to allow for healing. A cast, boot or braces might be needed to help stabilize the foot.
After the bones have healed, custom shoes, orthotics or braces could be therapeutic.
Surgery may be recommended, in some cases.
---
This blog has been compensated by OmniChannel Health Media and its advertiser. All opinions are mine alone.
The contents of the CDiabetes.com Site, such as text, graphics, images, and other material contained on the CDiabetes.com Site ("Content") are for informational purposes only. The Content is not intended to be a substitute for professional medical advice, diagnosis, or treatment. Always seek the advice of your physician or other qualified health provider with any questions you may have regarding a medical condition. Never disregard professional medical advice or delay in seeking it because of something you have read on the CDiabetes.com Site.