Costco Keeps the Needs of Those Living with Diabetes in Stock

While shopping at Costco last week, I went with the purpose of finding products that would be sufficient for a diabetes friendly diet. While browsing the aisles, my stomach was growling with the endless healthy food options available. All of them versatile and delicious while keeping diabetes prevention top of mind. While I do not have diabetes, I am one of the 80 million people at risk for developing this disease which currently has no cure. That is why I have decided to work closely with cdiabetes.com in order to share important information about living with diabetes.
What I like about Costco is that not only do they have an endless array of healthy food options they carry a great selection of products especially geared with those living with diabetes. If you're a Costco member, you can save big on all the necessary diabetes products you use every day. From blood glucose testing supplies to nutritional supplements, you will find everything you need at Costco. I was able to approach the pharmacist on staff and have him show me some of the products being featured. He also shared with me the benefits of these products for those living with diabetes.
Glucerna Nutritional Shake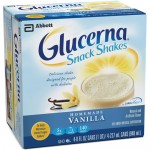 At just 6 grams of sugar and less than 200 calories, these tasty shakes can help you avoid dangerous blood glucose spikes and keep you feeling full throughout the day. They come in two great flavors–vanilla and chocolate–and can be found at Costco warehouse stores or Costco.com.
http://cdiabetes.com/spring2015/glucerna-nutritional-vanilla-shake/
Nature Made Vitamins
Whether or not you have diabetes, it can be hard to get all your recommended daily nutrients from the food you eat. Nature Made vitamins have been shown in clinical studies to help you get the most from your meal plan. Costco stocks a big range of Nature Made supplements, and you can find them in-store or online.
Trunature Advanced Strength Cinsulin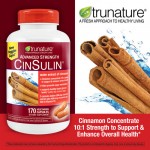 Did you know that cinnamon has been shown in recent studies to help control blood glucose levels and insulin sensitivity? Trunature's Cinsulin supplement is made with the highest quality water-extracted cinnamon, to help you keep your blood glucose under control.
http://cdiabetes.com/spring2015/trunature-advanced-strength-cinsulin-170-capsules/
Weider Red Yeast Rice
Weider Red Yeast Rice Plus, through its phytosterol content, is a natural product that works in conjunction with meals low in saturated fat and cholesterol to help lower total and LDL cholesterol. And lowering total and LDL cholesterol may reduce the risk of heart disease.†
http://cdiabetes.com/spring2015/weider-red-yeast-rice/
Learn more about these products and more in the Spring 2015 issue of CDIABETES Magazine COSTCO Healthy Living with Diabetes. Also, follow the #DiabetesChat hashtag and join our online discussions with Diabetes educators about the topics you want to talk about.
---
Disclosure: I am a Brand Ambassador for cdiabetes.com and this is a compensated post as a part of that program. All opinions expressed are my own.