Strategies for Balancing Blood Sugar Levels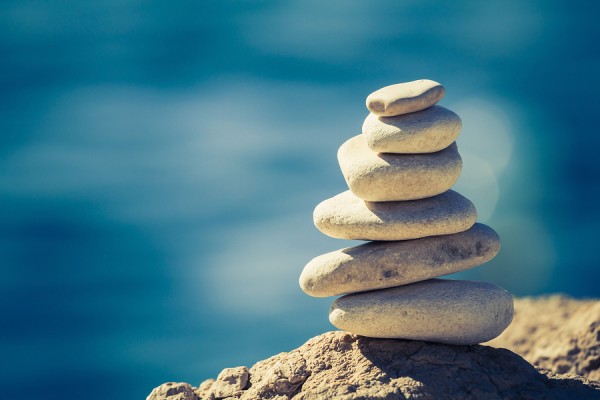 This blog has been compensated by OmniChannel Health Media and its advertiser. All opinions are mine alone.
Getting and keeping your blood glucose levels in your target range reduces the long-term risks of problems associated with diabetes. These include heart disease, kidney disease and nerve damage.
To help you stay healthy during your diabetes journey, here are some practical tips:
Have a plan
Work with your health care provider to develop a meal plan that helps you manage your blood glucose levels. A balanced meal plan should include foods you enjoy that are also healthy sources of quality carbs, lean proteins and healthy fats.
More meatless meals
Healthy vegetarian eating has been linked to a lower risk for diabetes. Healthy sources of meatless food include plenty of whole grains, legumes, nuts, seeds, fruits and vegetables. Try eating meatless just one day a week, and gradually increase the overall number of meatless meals you have. If you are not sure where to start, try simple recipes like a hummus and vegetable sandwich on wholegrain flatbread, or a salad topped with sliced and seasoned Portobello mushrooms, beans, veggies and cheese.
Medicine and supplements
Work with your health care provider on a diabetes care plan to help you achieve long-term blood glucose control. Your plan may include diabetes medicines or insulin. If you are thinking about adding supplements to your plan, be sure to talk with your health care provider before you start. One supplement you may want to consider is CinSulin®. This is a water-extracted cinnamon that may help people maintain healthy blood glucose levels within the normal range.*[1]
CinSulin can be found at your local Costco warehouse or at Costco.com. For more information on CinSulin, please click on the link below:
Choose mostly quality carbs
A quality carb is a food that provides a natural and nutritious source of carbohydrate that provides a minimal spike in blood glucose levels. Focus on fiber-rich foods with a lower glycemic load, like bran cereal, lentils, apples, oranges, kidney beans, black beans, carrots, peanuts and cashews. Eat a few of these foods every day. For instance, top salads with crunchy carrots instead of croutons, have a handful of cashews as a snack, or try lentils as a taco filler instead of beef.
Get active and stay active
The American Diabetes Association suggests aiming for 30 minutes of moderate-to-vigorous aerobic exercise at least 5 days per week for a total of 150 minutes a week. Staying active is not only linked to improved blood glucose levels, it also helps keep your heart healthy and can help you reach and maintain a healthy weight.
Adding strength training to your exercise plan can provide added health benefits, such as making your body more sensitive to insulin, boosting your metabolism and preventing muscle loss. Try adding in free weights or resistance bands to your exercise regimen at home or at the gym.
---
This blog has been compensated by OmniChannel Health Media and its advertiser. All opinions are mine alone. 
The contents of the CDiabetes.com site, such as text, graphics, images, and other material contained on the CDiabetes.com site ("Content") are for informational purposes only. The Content is not intended to be a substitute for professional medical advice, diagnosis, or treatment. Always seek the advice of your physician or other qualified health provider with any questions you may have regarding a medical condition. Never disregard professional medical advice or delay in seeking it because of something you have read on the CDiabetes.com site.
 *These statements have not been evaluated by the Food & Drug Administration and are not intended to diagnose, treat, cure or prevent any disease.
---

[1]Anderson, Richard A., Re: Chromium and Polyphenols from Cinnamon, lecture given at 2007 summer meeting of the Nutrition Society, University of Ulster.
https://www.cambridge.org/core/services/aop-cambridge-core/content/view/S0029665108006010