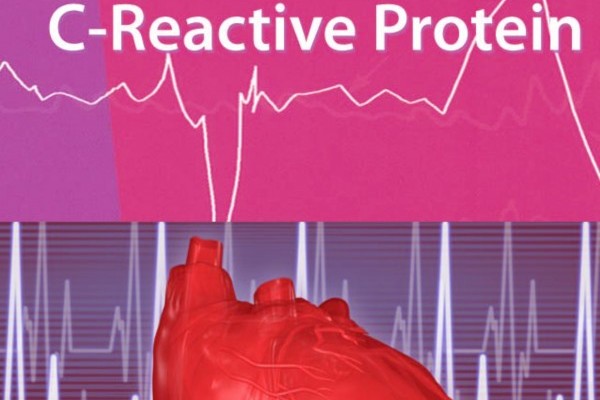 Having diabetes increases your risk for heart disease, but taking care of your diabetes and controlling your heart disease risk factors will keep you healthy and feel better. Most people are familiar with the common risk factors for heart disease, including high blood cholesterol, high blood pressure, smoking, and inactivity. But there is a new heart disease test you may be hearing about called C-reactive protein, or CRP.
WHAT IS CRP?
C-reactive protein is part of the body's normal immune or disease fighting process. It is made in the liver and released into the bloodstream in response to infection, injury, or inflammation. Recent research has shown that people with high CRP levels have increased rates of heart attacks and strokes compared to people with low levels of CRP.
WHY IS CRP IMPORTANT?
New research suggests that inflammation plays a role in the development of cardiovascular disease. In heart disease, cholesterol deposits, also known as fatty plaques, can cause inflammation. Inflammation can further damage the blood vessel, causing fatty plaques to rupture, leading to a heart attack or stroke. High CRP levels are probably a sign of inflammation and not a direct cause of heart disease.
HOW DO I FIND OUT WHAT MY CRP LEVEL IS?
The test for CRP is a simple blood test. CRP levels should be based on the results of two separate tests, done about two weeks apart. If CRP levels are not stable, additional tests may be needed. This is because CRP is a general measure of inflammation (not specific to heart disease), and other illnesses and conditions can also increase CRP. Very high CRP levels, above 10 mg/L, are probably a result of an infection or illness unrelated to heart disease and need to be retested to be useful in assessing heart disease risk.
CRP Level (mg/L) Heart disease risk level
<1 …. Low
1-3 … Intermediate
>3 … High
WHAT SHOULD YOU DO IF YOUR CRP LEVEL IS HIGH?
High blood glucose and increased body weight are both associated with high CRP levels, and exercise, use of statins (cholesterol-lowering medications) and weight loss can lower CRP. CRP may be useful in assessing your risk of heart disease, but it is only one indicator and is not as well-established as traditional risk factors. To keep your heart at its healthiest, it is important that you pay close attention to all your risk factors and take steps to reach your goals.