Sugar-Free Drinks, Blood Pressure, and Diabetes Warning Signs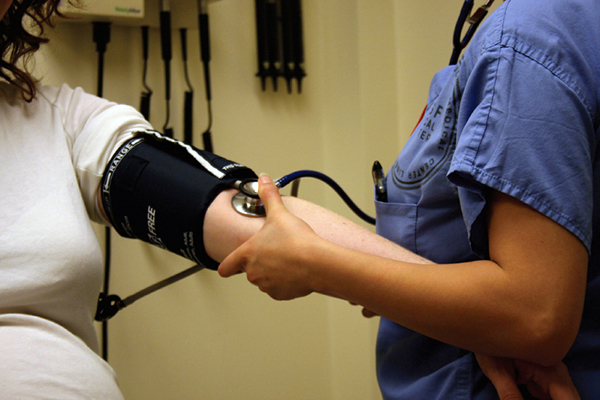 Sugar-Free Drinks Do Not Affect Blood Glucose

It has been long thought that sugar-free drinks (especially sodas) make you want to eat more by raising your blood glucose level. Recent studies have found that sugar-free drinks have the same effect on the blood glucose of those without diabetes as water.  More studies must be done to confirm this finding in those at risk for and those with diabetes.
Do You Know if You Have High Blood Pressure?
High blood pressure, or hypertension, can be a silent killer with little to no symptoms in most people. High blood pressure narrows your blood vessels and makes it harder for blood and oxygen to flow to your heart. Visit your healthcare provider often and always have them check your blood pressure. Knowing if you have high blood pressure can help you treat it sooner and could save your life.
Read more…
Early Signs of Diabetes
Unless a healthcare provider tests your blood glucose levels, it may be hard to know if you have diabetes. If you do not know you have diabetes, you will not be able to treat it right. Untreated diabetes can cause many health problems, called "complications." High blood pressure, high blood glucose levels, and a large amount of belly fat are just some of the early signs that you or your child may have diabetes. If you have any of these symptoms, you should visit your doctor to be tested for diabetes.