Diabetes now presents fewer serious health risks than ever before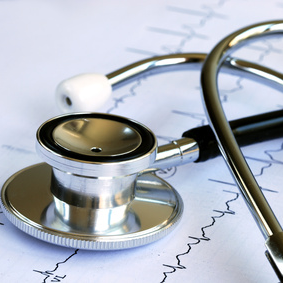 Diabetes now presents fewer serious health risks than ever before
Scientists from the Centre for Disease Control (CDC) recently published a report showing the health of people with diabetes has gotten much better in the last 20 years. Though the number of Americans with diabetes (especially type 2) has more than tripled in this time, the number of people who get serious complications, like heart attacks, strokes, kidney failure, or amputations, has decreased. Heart attacks from low blood glucose fell as much as 60%. Researchers say this is because we now have better tests and treatments for diabetes.
Blood glucose testing strip product recall
The FDA has announced a product recall on all GenStrip Blood Glucose Test Strips, due to fears that they might report incorrect blood glucose levels. Shashta Technologies, the makers of the strips, are being investigated by the FDA after it was found that they did not meet federal quality control standards. This product is intended for the LifeScan One Touch range of monitors, including Ultra, Ultra 2 and Ultra Mini. Anyone who has these strips should switch to others that will work with the above monitors.
Long term diabetes may have connection to brain diseases
Though it's already well known that diabetes can damage your brain, researchers from the University of Pennsylvania's School of Medicine have found new evidence about how this might happen. A study of 614 people with type 2 diabetes found that the longer the subjects had the disease, the more brain volume they lost. This can lead to serious conditions, such as Alzheimer's disease and other forms of dementia. However, the researchers note that the study does not prove that diabetes is the cause.
More support for herbal medicine among doctors
Dr. Oz, among others, has come out in support of Cleveland Clinic's use of herbal medicines alongside conventional Western treatments. Doctors from Cleveland Clinic's Center for Integrative Medicine see it as a great resource and believe that it doesn't have to be en either/or situation for the two approaches. There are only a handful of clinics that practice this type of medicine, and there is still doubt from some areas about its effectiveness. Doctors warn, however, that these treatments should only be done under supervision from a health expert, just as with other medicines.
Calling young girls "fat" may worsen the problem
The University of California has published results of a 9-year study of over 2,000 girls, suggesting that calling them "too fat" may have a serious negative effect on their health. All were age 10 at the beginning of the study and more than half were called "too fat" by a friend, family member, or teacher. Those in that group were much more likely to become obese later in life. This was an increase in risk by as much as 60% when the problem came from a family member, as opposed to 40% from friends or teachers.
Bed rest during pregnancy might lead to diabetes
Researchers for Christiana Health Care have looked at the records of over 500 women who were admitted to hospital for health problems during their pregnancy. Of these, 54 went on to develop gestational diabetes. It was found that those who had long periods of bed rest were at much higher risk of developing diabetes. For every day of bed rest after the first week of admittance to the hospital, the risk increased. Recent findings such as this are encouraging doctors to move away from bed rest as a form of treatment.
Marijuana may prevent diabetes
Harvard Medical School has released the results of a study involving over 4,600 people who took part in a national health survey between 2005 and 2010. Almost half had smoked marijuana at least once, and 12% used it during the survey. After looking at the health of these users, it was found that average insulin levels were lower overall when compared to those who had never used the drug. As high insulin levels put people at risk for diabetes and obesity, scientists think this may be used to develop preventative treatments in the future.