New Technology to Improve Your Diabetes Care
News Briefs by Staci Gulbin, MS, MEd, RD, LDN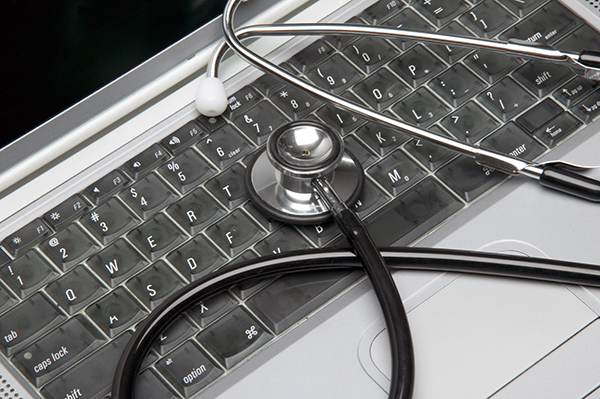 Contact lenses could soon replace your blood glucose meter
Pricking your finger can be a pain to do each day. If you wish there was a way to avoid finger-pricking to get your blood glucose level readings, your answer may be coming soon. The GoogleX team that invented the Smart glasses known as Google Glass have now found a way to track your blood glucose levels with the blink of an eye. GoogleX contact lenses are normal lenses embedded with two computer chips, an antenna, and a glucose sensor. These lenses will be able to read your blood glucose levels through your tears once every second, and these readings will be transmitted to your smartphone for tracking. Stay tuned for more details on when this contact lens could be coming to a diabetes care center near you.
Monitor your blood glucose with Bluetooth glucose meters
Tracking your blood glucose levels can be a time-consuming task, between taking your finger sticks, writing down the results, and recording what time your readings get off track. Recent advances in glucose meter technology have made blood glucose level tracking easier and more effective than ever! Bluetooth glucose meters are now on the market that send your blood glucose levels to your smartphone for instant tracking in 14-day reports. This data can be shared with you and your healthcare team easily so you can keep your diabetes under control!
New phone program could join your diabetes care team
There are various phone apps that can help you track your blood glucose levels and diabetes care plan. A recent report by Joslin Diabetes Center reports that they are teaming up with tech company Glooko to develop a phone program that could act as your diabetes care plan coach in between doctor's visits. The program would connect with your glucose meter to track your blood glucose level trends, and would also connect to Joslin staff to help alert you when your they are running too high or too low. Diabetes learning content would also be provided through the phone program, and would cost a monthly or annual membership fee. The report suggests that such phone programs could be a healthy addition to the future of your diabetes care, and could help lower the rate of diabetes-related health issues.
Your diabetes care team may be just a computer screen away!
In distant small towns like rugby, North Dakota, it may be hard to reach the care of a specialist for your diabetes or other health conditions. A new program offered through the Heart of America Medical Center in North Dakota connects patients with specialists from major hospitals through video calls on the computer.  This "telemedicine" will help doctors from small hospitals to plug stethoscopes and other health tools into the computer through a USB cable so the specialist can be an active member of the health visit. This program suggests a way that many other small towns may be able to access optimal diabetes care for their patients through the click of a computer mouse!
New device could give you a laser view of what's in your food
Did you ever wonder if that gluten-free snack you are eating is really gluten-free, or if the piece of chocolate you are eating really is sugar-free? Soon, you may be able to find out these answers on your own at each meal and snack. A Canadian company is working on a product called "Telespec," which allows you to "shoot" your food with a beam of light that will be able to measure the amount of calories, allergens, and other compounds in the food you eat. This data will be sent to your phone so you can read it quickly and easily. Testing is still being done on this product, but is suggested that it could help many consumers become better informed about their food so they can lead healthier lives.
onclick="ga('send','event','Website Links','New Technology to Improve Your Diabetes Care','http://abcnews.go.com/Health/device-shoots-lasers-food-reveal-calories/story?id=21571221′);">Read more…
Online health reminders improve compliance with medicine and health outcomes
With so much going in your busy schedule, you may need a reminder to do everything you need to do to control your diabetes, such as taking your medicines. A recent study looked at how those living with diabetes could benefit from using a health portal to remind them to refill their cholesterol medicines. It was found that those who used a health portal were less likely to forget to take their medicines, and had better health outcomes than they did before using the portal.