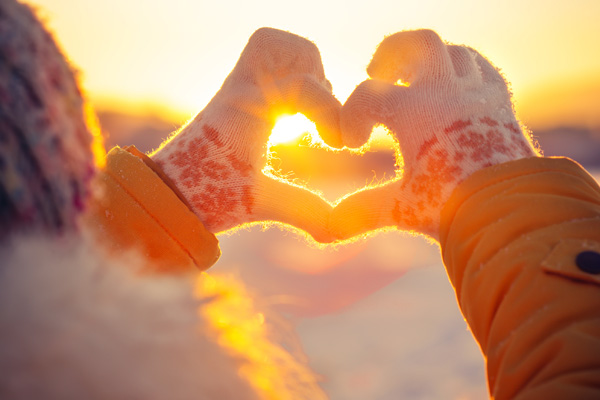 It's a hard pill to swallow: having type 2 diabetes doubles your risk of getting heart disease. But knowing this, you can beat the odds. There is plenty that you can do to live a long and healthy life with diabetes.
The American Heart Association and the American Diabetes Association recently published guidelines on how to prevent heart disease in type 2 diabetes. Here are some key steps to take to make sure your heart and blood vessels stay in tip top shape.
Diabetes control. Getting and keeping your A1C level close to target isn't always easy, but it's important. The risk of heart disease and other complications, like eye and kidney disease, drops when your A1C is below 7%. Talk with your doctor about your goal, and if you're not at goal, how to tweak your treatment plan to get there.
There's no single eating plan that works for everyone, but there are many different eating pans that can help you manage your blood sugar and lower your heart disease risk. These include DASH, Mediterranean, low fat, controlled carb and vegetarian. Meet with a dietitian to work out a plan that's best for you.
Weight management. Dropping weight isn't easy, but losing even just 5% of your body weight can help you better manage your diabetes and lower your risk for heart disease. Healthy eating, physical activity and behavioral changes are the first steps, but many people might be aided by weight loss medication and even bariatric (weight loss) surgery. Bariatric surgery may even lead to remission of your diabetes. It's important to work with your doctor and, ideally, a dietitian to tailor a plan and re-evaluate it if you're not meeting your weight loss goals.
Physical activity. Did you know that just 175 minutes of physical activity each week can help your diabetes, lead to weight loss and lower the need to take medicine for blood pressure and cholesterol? Using a pedometer and gradually working up to at least 10,000 steps per day is a good way to get started. Include some resistance training, too, like using resistance bands, free weights or weight machines at the gym.
Blood pressure control. Up to 80% of people who have type 2 diabetes also have high blood pressure. Chances are your doctor has prescribed blood pressure medicine for you. You usually can't tell when your blood pressure is high, and because you may feel fine, you might decide not to take your medicine. However, uncontrolled high blood pressure puts you at risk for heart attack or stroke. For most people with diabetes, the blood pressure goal is under 140/90. Find your goal, and take steps to keep your blood pressure in a safe range.
Cholesterol control. An eating plan that's low in saturated fat and high in fiber can help you lower your LDL, or bad, cholesterol. However, newer cholesterol guidelines for people with diabetes who are between the ages of 40 and 75 state that if the LDL is between 70 and 189, a statin medicine should be prescribed. Statins are medicines that can effectively lower your LDL and your risk for heart disease, so check with your doctor about whether you should be taking one.
Kidney health. Part of diabetes management is knowing how well your kidneys are working. The risk of kidney disease is higher in people who have diabetes, so stay on top of your kidney function tests, including your urine microalbumin and glomerular filtration rate (GFR). These are simple tests that are done at your doctor's office, usually once a year. Know your goals and know your results. Find out what to do if they're not at target.
There's a lot to keep up with when you have diabetes. It may seem like a lot of work to keep track of your diabetes numbers, take medicine, eat healthy and be physically active, let alone lower your risk for heart disease.  However, keeping your medical appointments and working with your diabetes care team can help.