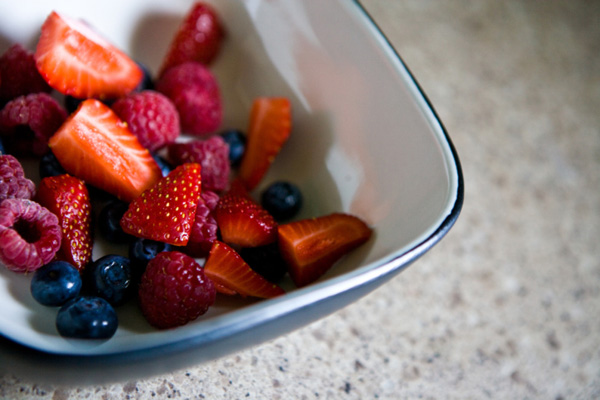 One of the best things about summer is all of the wonderful fruit that's available.  Berries, like strawberries, blueberries and raspberries, are sweet, juicy and, best of all, good for you! Make berries a delicious part of your healthful summer meals and snacks.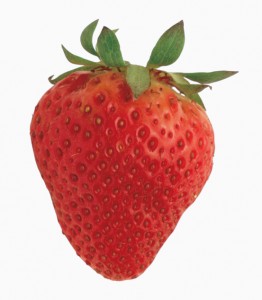 Strawberries
Did you know that there are more than 600 varieties of strawberries? Or that strawberries rank in the top 10 fruits and vegetables for antioxidants, substances found in food that may help lower the risk of many diseases, including heart disease and cancer. Strawberries are full of Vitamin C, one of the most common antioxidants. Ellagitannin, another antioxidant in this juicy berry, can be helpful in controlling blood sugar levels. Strawberries also contain anti-inflammatory substances that are thought to help cognitive function, decrease inflammation in the body, and prevent heart disease and stroke.
Nutrition: One cup of strawberries contains 50 calories, 12 grams carbohydrate, 4 grams fiber and 0 grams fat.
How to enjoy:  Strawberries are best eaten as is, but they work well in salads, too. Try layering them with blueberries and nonfat plain Greek yogurt for a protein- and fiber-rich snack.
Blueberries
Blueberries get their deep blue color from anthocyanins, which are flavonoid pigments found in plants. Besides giving these berries a pretty color, anthocyanins also act as antioxidants. Blueberries contain potassium, calcium and magnesium, minerals that work to lower blood pressure naturally and help keep it in a safe range. The blueberry's fiber, vitamin C, folate and B6 work to support heart health and help lower cholesterol levels. Studies show that eating blueberries may improve short-term memory, slow cognitive decline, and lower the risk of Parkinson's disease. Prone to urinary tract infections? Blueberries contain substances that prevent bacteria from sticking to the bladder wall, thus preventing infection.
Nutrition: One cup of blueberries contains 84 calories, 21 grams carbohydrate, 4 grams fiber and 0 grams of fat.
How to enjoy: Blueberries make a great addition to cereal, yogurt, pancakes and salads. Blend them into your smoothies. And throw a handful into a spinach salad for an unexpected boost of flavor.
Raspberries
It's hard to resist the sweetness of a ripe raspberry! Raspberries range in color from yellow to red to purple to black. Like other berries, raspberries contain polyphenols, natural substances that can help prevent or reduce the risk of many chronic diseases. The powerful antioxidants in raspberries can prevent the growth of cancer cells, promote eye health and prevent macular degeneration, and ward off heart disease. Raspberries are also rich in fiber, an important nutrient that can reduce spikes in blood sugar, prevent constipation and support a healthy weight by promoting fullness.
Nutrition: One cup of raspberries contains 64 calories, 15 grams carbohydrate, 8 grams fiber and 0 grams of fat.
How to enjoy: Mix raspberries into yogurt for a sweet treat. Drizzle them with balsamic vinegar for an unexpected combination of sweet and tangy flavors. And, as with other types of berries, raspberries add a pop of color and sweetness to a salad made with dark, leafy greens.