Delicious Diabetes Meal Plans and More
News Briefs by Staci Gulbin, MS, MEd, RD, LDN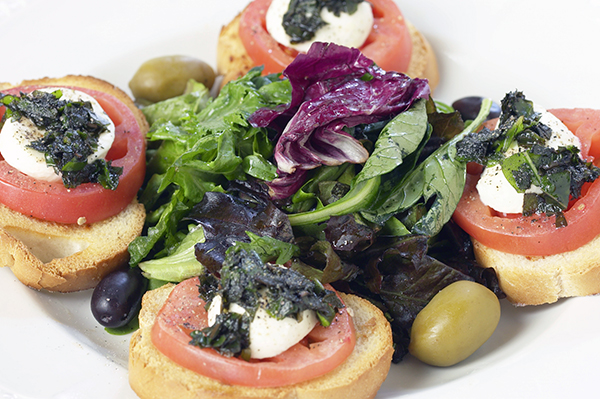 Greek diet may lower risk of artery disease
A Greek, or Mediterranean meal plan, is rich in healthy fats such as olive oil, nuts, seeds, and fish, while limiting processed foods that are full of trans fats. Those who consume this type of meal plan have been shown to be one-third less likely to develop heart disease than those who do not. A recent study found that the Greek style of eating can also help slow the progression of artery disease.  Those who consumed a Greek style of eating were one-half to two-thirds less likely to develop peripheral artery disease (PAD) than those who consumed a low-fat diet.
Read more…
Blood-type meal plan is just another fad
Every day it seems there is another fad meal plan that claims to help people lose weight fast with little effort. One of the newest fad meal plans, called the "blood-type diet," claims to help people eat the "right" foods for their blood type so they can lose weight fast. A study done on this type of meal plan found no evidence to support the claims that such an eating style is better than others at helping people to lose weight. The best and way to lose weight safely (and for the long-term) is through a balanced eating plan of fruits, vegetables, starches, and proteins, and by being active each day.
Is your diet raising your risk of chronic disease?
When you are overweight or obese, it is important to follow a healthy lifestyle to lower your risk of getting heart disease or diabetes. However, a recent study has found that those who already had high blood pressure, a high blood glucose level, and high triglycerides, were very likely to have a poor diet that increased their risk of getting diabetes or heart disease. More than three-fourths of people observed were found to eat too little fiber too much trans, or "bad" fat, and over two-thirds consumed too much sodium. Once these people were placed on a healthy eating plan, heart disease risk were greatly improved.
Farm bill could make eating healthy easier for all
Fresh produce can cost more than canned and frozen varieties. Although frozen produce can still be healthy, fresh is thought to be best. To help those with low incomes buy fresh produce, the most recent farm bill is vowing to double the benefits of food stamps at farmers' markets, which sell a large array of fresh fruits, veggies, and other fresh food products. In small studies done on such a program, food stamp holders were less likely to buy junk food with their benefits if given the option to spend more at a farmers' market. This program hopes to help those of low-income status get healthy on their food stamps and lower their risk of chronic disease.