Video: Broccoli and Pecans with Creamy Horseradish Sauce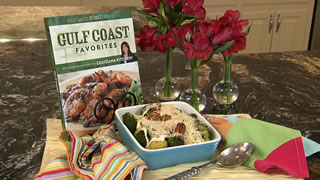 As a cookbook author with more than 20 years of cooking experience, Holly Clegg knows just what we need to make our vegetable dishes more interesting.
It's well known how healthy broccoli can be, as it's packed with vitamins and fiber, but occasionally you might want a change from just sautéing and steaming your vegetables. Here is an ideal low-fat recipe that livens up your broccoli by making it creamy, crunchy, and deliciously spicy. Pecans are tasty and full of omega-3 fats that are good for your heart.
For more expert advice videos, click here.