Fitting Fish into Your Eating Plan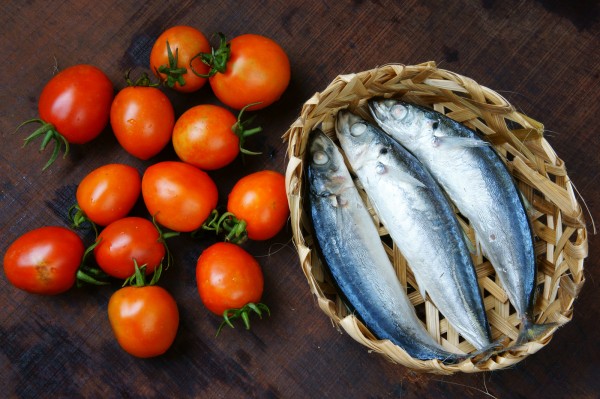 Including fish and seafood in your meal scan lead to a host of health benefits. Fish, especially fatty fish like salmon, tuna and mackerel, contains healthy omega-3 fats, which can lower blood pressure and heart rate, keep the heart beating in a steady rhythm, lower triglycerides (blood fats), and decrease inflammation. Besides containing healthy fat, fish is rich in protein, contains vitamin D, and is low in harmful saturated fat. The American Heart Association recommends eating fish at least twice a week.
However, you might be wondering how to fit fish into your diet, especially when the cost of fresh fish can be high. Your kids might not be big fish fans, either. And what about the effect of fishing on the environment? Read on for tips that won't leave you "fishing" for ways to eat more fish.
Pick a fish that your whole family will like. Sure, fattier fish might offer more omega-3s, but milder, white fish could be more of a family pleaser. Cod, tilapia, flounder and halibut are good "milder" fish to try first.
Get fancy with fish. A piece of fish on a plate mightnot seem all that appetizing. Instead, use fish in other dishes, like stews, kabobs and tacos. Fish is especially tasty when cooked on the grill. Use seasonings or sauces to add flavor.
Frozen is fine. Frozen fish is fresh fish that is flash-frozen right on the boat. Depending on where you live (and your food budget), frozen fish might be a better value, and could be even fresher than "fresh" fish that sits for a few days before being sold. Look for frozen fish that is vacuum-sealed, and avoid buying frozen fish with ice crystals or discolorations.
Canned fish is fine, too. Canned tuna, salmon and sardines are another easy and tasty way to getfish into your diet. Mix tuna or salmon with a little olive oil, mustard and lemon juice for a salad. Or, combine tuna or salmon with an egg, some whole wheat breadcrumbs and the seasoning of your choice and shape into burgers that you can bake and enjoy.
But skip the fish sticks. Frozen fish sticks are quick, easy and fairly cheap – and kids tend to like them. But the convenience comes at a nutritional cost: many brands of fish sticks are high in sodium, unhealthy types of fat, and even carbohydrate, thanks to the breading. Homemade fish sticks, on the other hand, are pretty simple to make and will probably taste a whole lot better. Try them out at http://www.cookinglight.com/eating-smart/recipe-makeovers/healthy-fish-sticks.
Choose fish that's good for you and the planet. Seafood Watch, run by the Monterey Bay Aquarium, publishes a guide to sea food available in every state to help you buy fish that's caught or farmed in ways that do little harm to wildlife or the environment.
Look for low mercury fish. All types of fish and seafood contain traces of mercury, a toxic chemical that is emitted from power plants, chemical manufacturers, and other industrial facilities. For most people, consuming a small amount of mercury isn't of concern. However, pregnant women, women who may become pregnant, and small children should be careful to avoid fish that ishigh in mercury, such as shark, swordfish, king mackerel and tilefish. Better bets are salmon, pollock, catfish and canned light tuna. For more information on mercury, visit http://www.fda.gov/food/resourcesforyou/consumers/ucm110591.htm.