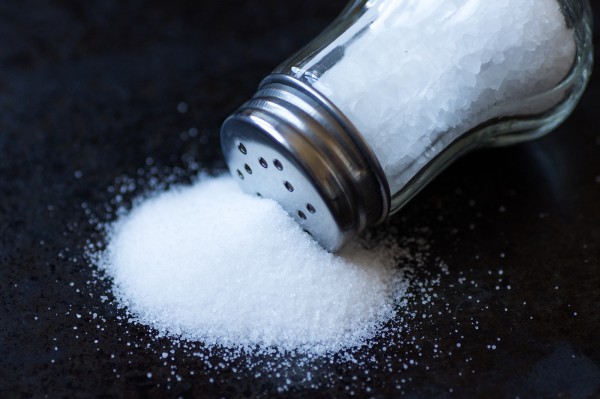 Most of the sodium consumed in the United States is from processed and restaurant foods. While we all need some sodium in our diets, too much can increase blood pressure and raise the chances of having a heart attack or a stroke.
The new 2015 Dietary Guidelines for Americans recommend that we get no more than 2300 milligrams (mg) of sodium each day; that's the amount in about a teaspoon of salt. However, some people should consume less than that – no more than 1500 mg per day. These are individualswho are older than age 51, African American, or who have high blood pressure, diabetes or kidney disease. Most Americans consume at least 3300 mg per day.
Where sodium lurks
While the salt shaker is an obvious source of sodium, it's not where most of our sodium comes from. Check out the foods below – these foods harbor hidden salt.
Bread. One slice of bread contains anywhere from 80 to 230 mg of sodium. Food manufacturers add sodium for flavor and to help yeast grow, so eating several slices a day can quickly add up.

Swap: Try a more "natural" bread such as Ezekiel 4:9, which is low in sodium.
Nuts. Nuts are a super food for heart health, except if they're coated with salt. One ounce of salted peanuts, for example, has 192 mg of sodium. All of the healthy fat they contain won't counteract their sodium content.

Swap: Unsalted nuts mighttaste funnyat first, but give them time. Pretty soon, you won't miss all the salt and you'll enjoy their natural flavor even more.
Oatmeal. Oatmeal has sodium? Yes. Oatmeal is a great source of soluble fiber, but there is a lot of added sodium in the flavored instant varieties. For example, Quaker Weight Control Instant Oatmeal has 270 mg sodium per packet.

Swap: Try Quaker's Quick 1-minute Oats. You'll get all the whole-grain goodness and zero mg of sodium.
Rice mixes. Rice-A-Roni used to be the "San Francisco Treat," but it's no treat at 625 mg for some varieties. Other prepackaged rice mixes are also full of sodium, thanks to the flavor packet that's inside the box.

Swap: Skip the flavored rice and grain mixes. Start with your own grain and add seasonings that you like (minus the salt).
Soup. Canned and cups of soup are fast and convenient, but they're generally salt bombs. The old classic, Campbell's Chicken Noodle Soup, weighs in at 1780 mg – and that's just for half of the can! Lipton's Chicken Noodle Cup-A-Soup mix isn't much better, containing 540 mg of sodium.

Swap: Try a lower sodium soup.Sure, it will taste a bit different at first, but over time your taste buds will get used to less salt and you'll be better able to taste the individual flavors. Better yet, cook up a pot of your own soup using lower sodium broth, or even making your own.