The Obesity Paradox: Obese People May Live Longer After Heart Failure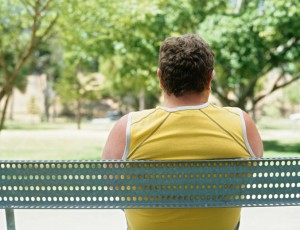 If you keep up with medical news, you probably know that there are a lot of problems linked to being overweight or obese. These problems include a higher risk for serious conditions like type 2 diabetes, heart disease, stroke, certain cancers, and even death. Sometimes, however, researchers find that being obese (which is having a BMI, or Body Mass Index, of over 30) can actually help people. A recent study published in the Journal of the American College of Cardiology looked at what is known as the obesity paradox. This "paradox" is the fact that obese people seem to live longer after heart failure than people at normal weights. This is surprising, because we know from past studies that obesity is very closely linked to heart problems like heart attack and stroke.
This research, which used information from the Atherosclerosis Risk in Communities Study, looked at the BMI of almost 1,500 people who were recently diagnosed with heart failure. The scientists followed these people for 10 years to see if their weight had any connection to how long they lived after getting this diagnosis. Most were overweight or obese at the start of the study. These people were more likely than those at normal weights to have problems like high blood pressure and diabetes before their heart failure diagnosis. Despite this, more than half of the people at normal weights died during the 10-year study, while less than half of the obese people died in this time.
This means that being obese before heart failure makes people more likely to live at least 10 years after the diagnosis. The researchers aren't sure why this is, but wrote that more study is needed into the "obesity paradox." Healthcare providers may also need to rethink telling obese people with heart failure to lose weight.
Source
http://www.sciencedaily.com/releases/2014/12/141222165039.htm