Regular Healthcare Provider Visits Improve Health In American Indians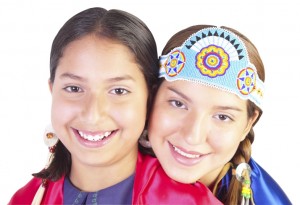 Some racial and ethnic groups have a higher risk for type 2 diabetes than others. African Americans, Hispanic Americans, American Indians, Alaska natives, and Asian Americans have an especially high risk for poor blood glucose control, a major predictor of type 2 diabetes and prediabetes. According to the American Diabetes Association (ADA), American Indians and Alaska natives are more than twice as likely to have diabetes as Caucasians. This is why it is so important for people in this group to get regular healthcare.
Luckily, there is some good news. According to a new study from researchers at the University of Alaska, frequent healthcare provider visits can make a big difference in the lives of American Indians and Alaska natives with diabetes. The researchers looked at over 2,000 adults with diabetes who saw providers between 1995 and 2010. They had an average age of 52, and almost all were overweight or obese. Almost half of the subjects had high blood pressure (hypertension).
According to the results of the study, those who saw their healthcare providers regularly had almost 2 times better blood glucose control, and almost 3 times better blood pressure control. This means they had a lower risk of diabetes complications like:
Liver and kidney problems
Good blood glucose and blood pressure control are especially important in helping people with diabetes avoid emergency room visits and expensive hospitalizations. This study shows how important it is to get regular care from a health professional, even if you think you're managing fine by yourself. American Indians and Alaska natives who do not have a provider close by should contact the Indian Health Service at www.ihs.gov for information and advice.