American Diabetes Association 2018 Standard of Medical Care: What's New?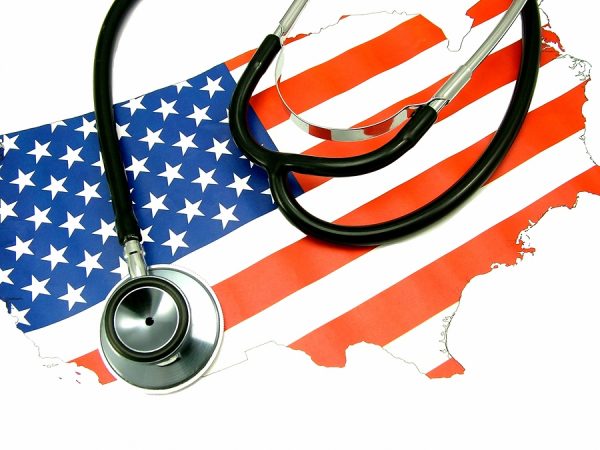 Diabetes management is changing constantly, and for the better. New diabetes medications and technologies are on the market, and more are expected. Practice guidelines, which help your healthcare providers take better care of you, are evolving as well. One of the best ways to keep up with the changes is by checking the American Diabetes Association's Standards of Medical Care http://care.diabetesjournals.org/content/diacare/suppl/2017/12/08/41.Supplement_1.DC1/DC_41_S1_Combined.pdf which are published annually. Geared primarily towards healthcare professionals, the Standards draw upon recent evidence-based findings to help people with diabetes live longer, healthier lives. Not everything in these guidelines changes each year, but thanks to research, there are always a few "new and improved" recommendations. Some of the highlights of these new standards are:
Environmental Factors
Diabetes can be an expensive condition to manage. While the Affordable Care Act has increased access to healthcare for many people with diabetes, barriers still exist. Healthcare providers are encouraged to assess for "social context," which means asking patients about food insecurity (not always having enough food), lack of housing, and difficulty paying for medicine. The presence of these factors should prompt providers to refer patients to community resources for assistance. Additional support for diabetes self-management can come from community health workers, navigators (who help "navigate" health insurance and claims), and lay health coaches (who help patients with their self-management).
Diagnosis of Diabetes
Hemoglobin A1C (A1C, for short) is one of the gold standards for the diagnosis and management of diabetes. However, there are some limitations on the use of A1C. Certain ethnic populations may have a hemoglobin variant, such as sickle cell trait. Conditions that involve increased red blood cell turnover, such as pregnancy, hemodialysis, and recent blood loss or transfusion, can also affect A1C readings, making them less accurate. Solutions include running A1C tests that take these conditions into account, and using methods other than the A1C to diagnose diabetes.
Recommendations have also been updated for screening children and adolescents. The Standards now state that children or teenagers under the age of 18 who are overweight and who have other risk factors, including a family history of diabetes, being of certain ethnic populations, or having signs of insulin resistance, should be tested for prediabetes and type 2 diabetes.
Medical Evaluations and Assessments
The majority of people who have diabetes get their medical care from their primary care provider (PCP) rather than from a diabetes specialist (an endocrinologist or diabetologist), so keeping PCPs current with diabetes recommendations is vital. The 2018 Standards of Care include a reworked and reorganized table that clearly outlines what should be done at each visit, such as lab tests, vaccinations, and screening for depression. This is a helpful table for you to refer to, as well – you can stay on top of your diabetes care and even remind your PCP about specific issues. Here's a link to the table.
People with diabetes need to get their recommended vaccinations: for influenza, pneumonia, hepatitis B, tetanus, measles and mumps, human papilloma virus, and shingles. The vaccination guidelines in the Standards now align more closely with Centers for Disease Control and Prevention (CDC) recommendations.
Technology and Diabetes Self-management
Technology is the buzzword when it comes to diabetes management. Smartphone apps, Bluetooth enabled insulin pumps, and "smart" insulin pens that monitor insulin doses are just a few of the technologies now available, and more are coming soon. Continuous glucose monitoring (CGM) is an evolving technology. Newer CGM devices eliminate the need to perform fingersticks. The 2018 Standards emphasize that CGM can improve glycemic control in adults 18 and older with type 1 diabetes (previous recommendations were for adults age 25 and older).
Technology is also changing how diabetes education and support are delivered. Traditional methods involve individual face-to-face or group visits with a diabetes educator. But thanks to telehealth, education can be provided over the phone, or via video conferencing, email or text messaging, which increases the reach of diabetes self-management education.
Heart Disease and Diabetes
If you have type 2 diabetes, there's a very good chance that at some time, you will need medication to treat it. If you have type 2 diabetes and heart disease, the 2018 Standards recommend focusing on lifestyle measures (healthy eating, exercise), taking metformin, and adding a medication that can reduce the risk of heart attack.
Another new recommendation in this year's Standards is that people who have high blood pressure should monitor their blood pressure at home; doing so can help unmask "white coat" hypertension and might help improve medication adherence.
Pregnancy
If you are pregnant and have type 1 or type 2 diabetes, the Standards recommend taking a low dose aspirin (81 mg) daily starting at the end of the first trimester until the baby is born to lower the risk of preeclampsia, a complication of pregnancy that includes high blood pressure. Of course, always talk with your doctor before taking any medication, especially while you are pregnant.
More to Come
Starting this year, the ADA will update and revise the online version of the 2018 Standards to reflect new findings and changes in practice. And in the spring of 2018, the Standards will be available as an app for both the web and mobile devices.