Favorite Fall Foods that Help Diabetes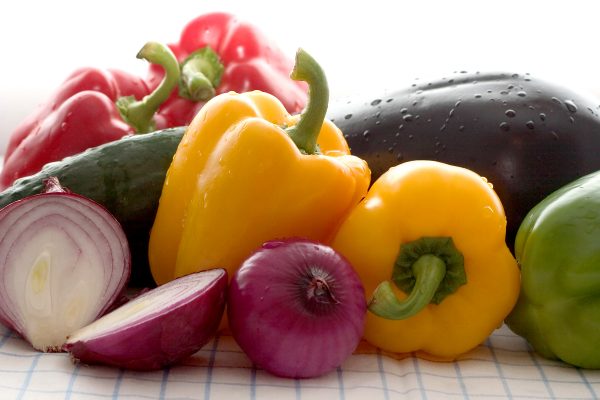 Another summer has ended and fall is here! Cool nights, falling leaves, football games and Jack-o'-lanterns announce the arrival of autumn. Fall also brings seasonal foods that can be a healthy and tasty addition to your diabetes eating plan. Here are three fall foods that can help you manage your blood sugars, lower your risk of heart disease, and reach your weight goal, as well.
Winter Squash
Nutrients: Common varieties of winter squash include butternut, acorn, Hubbard, turban and kabocha squashes. Colorful and festive, winter squash is also bursting with nutrients, such as:
Vitamin A
Vitamin C
Fiber
Potassium
Magnesium
Lutein and zeaxanthin (antioxidants).
One cup of winter squash contains:
75 calories
18 grams carb
2 grams protein
1 gram fat
6 grams fiber
Health benefits: The fiber and magnesium found in winter squash can help you better manage both your blood sugars and your blood pressure. And while winter squash is higher in carbohydrate than summer squash, the good news is that the carbohydrate in winter squash contains anti-inflammatory and insulin-regulating substances. And the lutein and zeaxanthin that give squash its orange color help boost eye health.
How to enjoy: Slice your favorite winter squash into thin slices (a mandolin works well). Toss the slices in a bowl with a drizzle of olive oil, a sprinkle of sea salt, and your favorite herb. Place slices on a cookie sheet lined with parchment paper. Bake at 200 degrees for 3 hours, turning twice. Then turn off the oven and let them sit for 6 hours.
Pomegranates
Nutrients:This jewel-toned fruit is actually a berry. Pomegranates contain hundreds of edible seeds, called arils, which can be eaten whole or pressed into juice.  And while it takes a bit of effort to eat a pomegranate, the effort is worth it. Pomegranates contain:
Vitamin C
Vitamin K
Folate
Fiber
Potassium
One-half cup of arils contains:
72 calories
16 grams carbohydrate
5 grams protein
1 gram fat
5 grams fiber
Health benefits: Pomegranates are called a "super fruit" because of the amount of antioxidants they contain. These antioxidants can help prevent heart disease by reducing plaque buildup and improving blood flow in arteries. And research shows that pomegranates contain substances that can help lower blood sugar levels. They can also lower the risk of certain cancers and Alzheimer's disease.
How to enjoy: Pomegranate arils make a great topping for hot cereal and yogurt. And try sprinkling them in to your favorite salad for a refreshing pop of flavor.
Chestnuts
Nutrients: This nut may conjure up images of roasting chestnuts on an open fire. While chestnuts are often part of holiday feasts, they're great to eat all season long. It's true that chestnuts are nuts, but they're lower in calories and fats than most other nuts. And, they're a great source of:
Vitamin C
B vitamins
Manganese
Copper
Fiber
One-quarter cup of roasted chestnuts contains:
88 calories
19 grams carbohydrate
1 gram protein
1 gram fat
2 grams fiber
Health benefits: Thanks to their high B vitamin content, chestnuts help the body use energy efficiently, and promote healthy brain and skin function. The manganese helps fight heart disease and cancer, and the copper helps support a healthy immune system – which is so important during the fall flu season! Studies show that eating nuts might help improve diabetes control. Finally, compared to other nuts, chestnuts are much lower in calories and can be part of a weight loss plan. Be sure to keep an eye on the carb content, however.
How to enjoy: Try adding cooked chestnuts to your favorite soup or stew recipe. And if you'd rather not roast them yourself, look for jarred or packaged roasted chestnuts at your favorite supermarket.