Can Your Cell Phone Help You Eat Healthy And Lose Weight?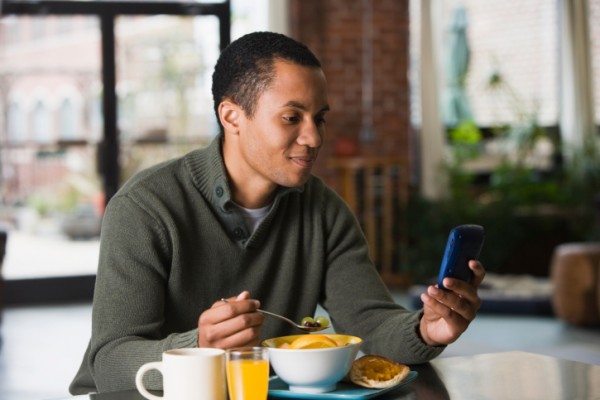 If you're like most Americans, you probably have your cell phone with you for most of the day. You can call your friends and loved ones, check your email, and even use the Internet on your phone. But did you ever think texting could help you lose weight? A recent study has shown that a texting program that sends healthy tips to your phone could make you more likely to make healthy lifestyle choices.
The research
A recent study enrolled people in a texting program that sent them one text message a day for 14 weeks. The texts gave advice on ways to eat more healthy food, stay active more often, and other healthy lifestyle tips.
Of the people that finished the study:
About three-fourths reported that they would swap out their sugary drink for a lower sugar drink.
A little less than three-fourths would swap out dessert for a piece of fruit.
More than three-fourths would make healthier choices at the grocery store.
So how can my phone help me get healthier?
There are many online programs that will send health tips to your phone each day. One of these programs is "Cell-u-lite." This program is offered free through the Medical University of South Carolina. Other texting services, such as "Coach Alba" and "Skinny Texts," offer healthful tips for a monthly membership fee.
On your own, you can set alarms on your phone to remind you to work out, or to eat a healthy snack. During a busy workday, this could help you avoid skipping meals and filling-up on vending machine snacks instead.
There are also apps for your phone that you can download to help you track how much you eat and how active you are every day. This can help you lose weight, maintain weight, or just stay healthy overall!Apps for exercise can also log your steps and miles to help you reach your fitness goals.
The take home message
Your phone may already help you organize your life and keep you in touch with your loved ones. Why not let your phone help you stay in touch with healthy habits too!?Healthy texts, apps, and alarms could help you lose weight and lower your risk of chronic disease with the simple sound of a ring tone.
Reviewed by Robert Ehrman, MD