Eating Right while Eating Out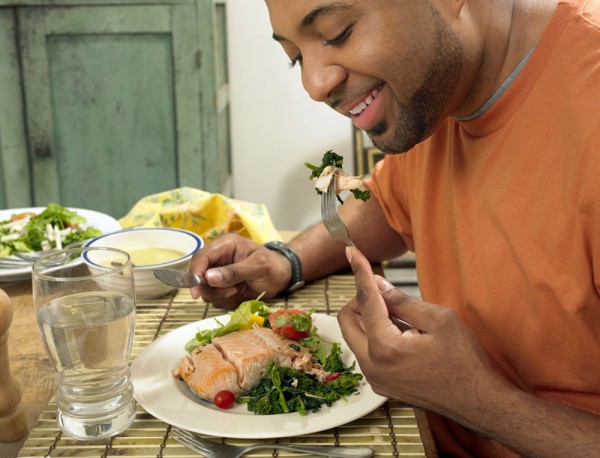 Lately, it is becoming more common to see restaurants offering heart-healthy menu options. Subway offers subs and meals approved by the American Heart Association; Applebee's offers a Weight Watchers section on their menu; and TGI Fridays lists "better-for-you" options to guide diners to better choices. However, fast food menus are less likely to provide healthy options, and this can make eating out harder for those trying to follow a heart healthy lifestyle.
Although there is not a wide array of healthy foods available, most of the popular fast food chains post basic nutrition information on their websites. Checking out the menu ahead of time allows you to make a healthier choice before you place your order. As you look over the menu, focus on choices that limit:
saturated fat
trans fat
sodium
For heart health, on a 2000-calorie diet, you should have no more than two grams from trans fat each day. In general, stick to options like grilled chicken, fruit, and salad. Be sure to watch out for hidden calories that may come in the form of sauces, add-ons, and dressings. A grilled chicken sandwich alone is a good choice, but when topped with bacon and dressed with mayo, its health value starts to drop. Sauces and dressings that are lower in calories and fat include:
Oil and vinegar-based dressings
Mustard
Hot sauce
Ketchup
Honey mustard
Keep an eye on your portions of these sauces, though, because low-fat or not, they still contain calories. Also, although low in calories and fat, honey mustard and ketchup contain more sugar than regular mustard and hot sauce, so you may end up with more carbohydrate than you bargained for. This may affect your blood glucose levels if you have diabetes.
If you are able to plan ahead for eating out, there are some great websites that can help you find places to eat near you that offer healthy options. One site is the Healthy Dining Finder, which shows dietitian-approved menu items at places to eat near you. If you like to eat out often, keep a list of menu items from your favorite places to eat in your purse or on your phone so that when it's your turn in line, you will be ready to make a healthy choice.