Exercise At Age 40 Could Keep Your Brain Healthy At 60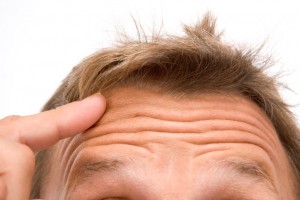 Whether you have type 1, type 2, or prediabetes, you are at a high risk for a variety of complications. Some of the most serious complications affect your brain, and include dementia, Alzheimer's disease, and a general loss of important functions like memory and motor skills. That's why researchers are always looking for ways you can keep your brain healthy throughout your life.
Recently, a team of scientists at the Boston University School of Medicine published a study showing that people who are active and physically fit in their 40s have a better chance of good brain function in their 60s. The team looked at over 1,200 people, who had an average age of 41 at the start of the study. They were put through fitness tests in their 40s, and then had their brains and brain functions measured when they were in their 60s.
Those who had lower fitness levels (higher blood pressure after less exercise) went on to have smaller brains and poorer function 20 years later. This means that the subjects who were more fit had a lower risk of Alzheimer's, and did better on mental health tests. The researchers pointed out, however, that this type of study can't prove that physical activity is definitely what kept the active subjects' brains healthy. There could have been many other factors–including stress levels, meal plans, and sleep–that affected the results. Still, past research has shown that any kind and amount of physical activity you do lowers your risk for many different health problems. Even 30 minutes of walking every day can make a big impact on your health, and a few days of strength training each week can go even further to protect the health of your brain.