Many People Believe False Weight Loss Supplement Claims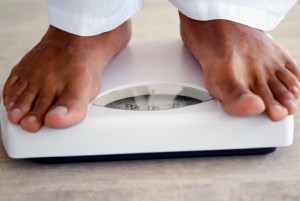 If you have tried to lose weight while having a chronic condition like diabetes, you know how hard it can be. Losing weight takes a balanced meal plan, good sleep, and plenty of physical activity. Yet very few people keep the weight off over the long term, and this is probably why there are so many products sold as "weight loss supplements." You may have seen ads for them on TV, in magazines, or at health food stores. Most of them promise quick weight loss, and many claim their products are effective even if you don't eat well or exercise. A recent study has shown that many people believe these products have been approved by the FDA, but this is not the case. And, this can be a very dangerous belief.
Consumer Reports recently published the review, which was by Dr. Pieter Cohen of Harvard Medical School. Dr. Cohen studies supplements that you can buy without a prescription. His survey asked almost 3,000 Americans if they believed the FDA (the U.S. Food and Drug Administration) backs the claims of weight loss supplement makers. Almost 600 of them said they did. This is a problem, because the FDA does not regulate weight loss supplements.
From past research, Dr. Cohen knows that weight loss supplements are not only unlikely to help you lose weight for the long term, they can also be very dangerous. In fact, as many as 2/3 of these supplements have at least one illegal ingredient. And, weight loss supplements are more likely than other kinds to have side effects, like dry mouth, chronic constipation or diarrhea, jitteriness, and changes in heart rate. They are also more likely to have serious side effects, like liver failure and death.
Source
http://consumer.healthday.com/vitamins-and-nutrition-information-27/dieting-to-lose-weight-health-news-195/many-consumers-misled-about-bogus-weight-loss-supplements-survey-finds-695037.html