Shop Costco for These Simple Diabetes Friendly Recipes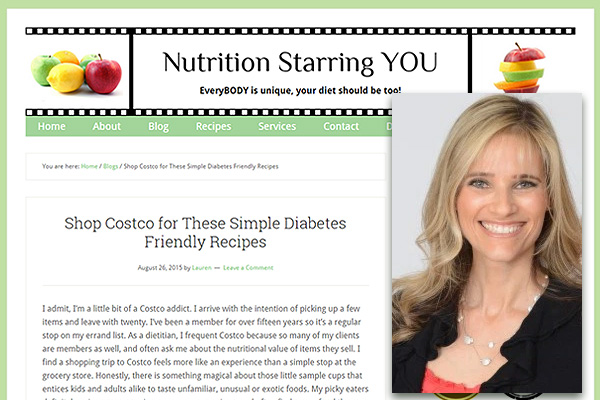 Lauren, one of our Diabetes influencers, recently took a trip to Costco and put together two full days' worth of diabetes-friendly recipes, all with ingredients available at the warehouse. Recipes for breakfast Vegan Chocolate Strawberry Chia Pudding all the way to Salmon with Quinoa and Veggies for dinner were presented.
Here's one the recipes she laid out, which, by the way, are all quick and easy to prepare:
Lunch:
Chicken and Kale Salad:
In a very large bowl add the greens from Costco's Sweet Kale salad, chopped Sunset cucumbers, and halved grape, cherry or heirloom tomatoes. Toss with one packet of dressing from the kale salad. Add Kirkland diced rotisserie chicken or Nature Raised Farms heated grilled chicken strips. Sprinkle with add-ins from the salad package. (This will make several days worth of lunches!)
Click here to read the full article on Lauren's blog.
Visit cdiabetes.com/guide to get a free "Costco Diabetes and Heart-Healthy Shopping Guide" eBook.
About Lauren
She is a nutrition communications specialist, social media consultant, spokesperson, brand ambassador, corporate consultant, and registered dietitian in private practice. She is currently the owner of Nutrition Starring YOU, LLC.
Lauren was co-host of the Family Food Experts Kitchen radio show, available for listening on iHeart Radio and iTunes. Also known as one of the "NutritionBabes", Lauren co-founded NutritionBabes.com, a popular Health and Wellness website in 2009. NutritionBabes.com was voted one of Healthlines Top 100 Health Blogs in 2011, 2012 and 2013.