Flat Belly Foods at Costco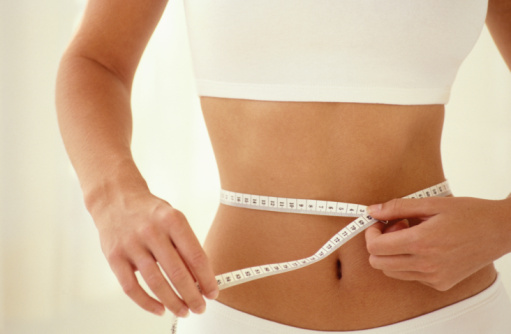 With summer just around the corner, no doubt the thought of looking great in your swimsuit has crossed your mind. With busy work schedules, family commitments, and daily activities pulling you in a hundred directions, trying to get started with a weight loss plan that works for you can seem overwhelming. The good news is that you don't have to look far to start slimming your waistline. In fact, your neighborhood Costco is packed full of belly fat-fighting foods – you just have to know where to look. Fill your cart with these options on your next shopping trip for a flatter, firmer belly.
Foods rich in monounsaturated fats
Research has linked monounsaturated fats with a decrease in belly fat. The reason for this may that monounsaturated fats fight inflammation. By helping to decrease inflammation in your body, these fats can help decrease the physical stress that can pack on pounds.
Sources:
Brands:
Kirkland Extra Virgin Olive Oil
Kirkland Kalamata Olives
Wholly Guacamole
Kirkland Almond Butter
Foods rich in whole grains
Whole grains help promote belly fat loss by helping to control your appetite. Since whole grain foods get digested slower than refined versions (such as white bread, cakes and cookies), they keep you feeling full for longer. In addition, thanks to the slowed digestion, insulin response is limited and you might have fewer cravings.
Sources:
Steel cut oats
Bran cereal
Whole grain waffles
Whole wheat pasta
Brown rice
Quinoa
Beans
Air popped popcorn
Whole grain bread
Brands:
KIND healthy Grains
McCann's Irish Oatmeal
All Bran
Van's Whole Grain Waffles

Ezekiel Bread

Barilla Whole Grain Pasta
Lean proteins
Protein
 plays an important role in weight loss and weight maintenance. Protein helps you build (and keep!) lean muscle tissue, increase the number of calories you burn every day, boost your metabolism, and promote weight loss. And it helps to fight off hunger! As you can see, without adequate protein, weight loss may be more difficult. Just make sure to choose lean protein options, such as the following.
Sources:
Beef:

Ribeye
Top Sirloin
London Broil
Beef Stew Meat
Flank steak

Pork:

Boneless Pork Loin

Sirloin Tip Roast

Poultry:

Whole chicken
Cornish hens
Chicken breast
Turkey breast
Ground chicken breast
Ground turkey breast
Eggs
Egg whites
Brands:
Eggland's Best eggs
Kirkland Signature organic large brown eggs
Egg Beaters
Fish:
Farmed and Wild Salmon
Halibut
Cod
Trout
Shrimp
Brands:
Kirkland Wild Alaskan Pacific Cod
Kirkland Wild Alaskan Mahi-Mahi
Kirkland Tail-On Raw Frozen Shrimp
Kirkland Cooked, Deveined Frozen Shrimp
Bear and Wolf Wild-Caught Pink Alaskan Salmon
Dairy
Dairy products contain whey, a protein that helps promote the formation of lean body mass (which helps you burn more calories). Since dairy is high in protein, it keeps you feeling full for longer, which helps you reduce your portions, promoting weight loss. In addition, a study published in Obesity Research showed that obese individuals who ate a diet rich in dairy lost a lot more body fat and weight than people eating the same number of calories but following a low-dairy diet. And, the best part was that most of the fat lost came from the midsection. So increasing your intake of dairy may help you flatten your belly faster than just cutting calories alone.
Sources:
Low fat cottage cheese
Greek yogurt
Low fat milk
Brands:
Daisy Brand Cottage Cheese
Fage Plain 0% Fat Greek Yogurt
Foods that cool inflammation
Vegetables
One of the main benefits of vegetables when you're trying to lose weight is that they provide you with a great amount of volume and feeling of fullness with very few calories. In addition, vegetables are packed full of fiber and antioxidants. These antioxidants help to cool inflammation in the body which, when elevated, can cause your body to store fat.
Sources:
Artichoke
Asparagus
Bell peppers
Broccoli
Green beans
Hot peppers
Kale
Mushrooms
Spinach
Onions
Frozen:
Kirkland Stir-Fry Vegetable Blend
Kirkland Normandy-Style Vegetable Blend
Byebee Organic Spinach
Byebee Organic Frozen Green Beans
Fruit
Similar to vegetables, fruits are packed full of water and fiber, which makes them filling with few calories. In addition, their high antioxidant content can fight inflammation. One added benefit is that fruit gives you a "sweet satisfaction," which can help reduce cravings for less friendly-to-your-belly sweets, such as candy. Studies have even shown that people who eat a large amount of fruit lose more weight than people who eat a large amount of vegetables but not as much fruit! So that reason alone may be a great incentive to start eating more.
Sources:
Blueberries
Blackberries
Strawberries
Raspberries
Grapefruit
Pomegranate
Apples
Peaches
Plums
Oranges
Frozen:
Kirkland Nature's Three Berries
Kirkland Frozen Strawberries
Pure Nature Frozen Organic blackberries
Stress fighting foods
When your stress levels are elevated, your body turns into a fat storing machine. In fact, during times of high stress, your body packs on fat right in your midsection, leading to an enlarged waistline. One great way to cut down on the effects of stress in the body is to increase your intake of omega-3 fats. Since an increased intake of dietary omega-3s keeps your stress hormones steady, it can also prevent the effects of these hormones. Having more omega-3s in your meal plan will help cut stress hormones, and therefore, cut down on the amount of belly fat they can store. Some great sources include:
Salmon
Walnuts
Chia seeds
Flax seeds
Visit cdiabetes.com/guide to get a free "Costco Diabetes and Heart-Healthy Shopping Guide" eBook.