The CDiabetes News Brief: November 3 to 9, 2014
Compiled and edited by Elizabeth Klein, MPhil
Type 1 diabetes on the rise in white children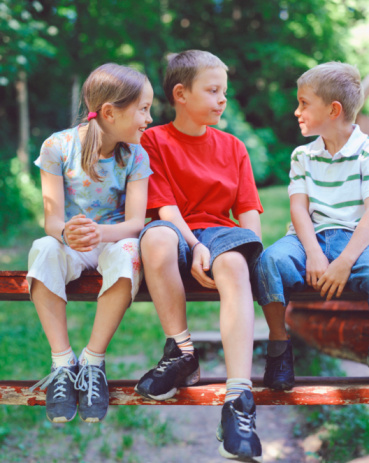 A few recent studies have shown that type 2 diabetes is on the rise among Pacific Islanders, Hispanic Americans, American Indians, and African Americans of all ages. But a new study published in the journal Diabetes has shown that Caucasian children are most at risk for type 1 diabetes. Every year between 2002 and 2009, the risk for this group rose by almost 3%. The scientists are not sure why the rates of type 1 diabetes are rising, but this type of research can help us see who is at risk, and who may need extra check-ups.
Read More . . .
Americans are still eating too many trans fats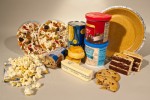 In the past few years, food companies have been trying to take trans fats–a type saturated fat that is usually artificial–out of their products. This is because many studies have shown that it is linked to diabetes, heart disease, and strokes. A new report has found that Americans are now eating less trans fat, but that it's not enough. The American Heart Association suggests that you eat no more than 2-4 grams of trans fat each day, and that you try to eat more omega-3 fatty acids. These healthier fats are found in fish, nuts, olive oil and some meats.
Read More . . .
Chronic diseases are linked to mental health problems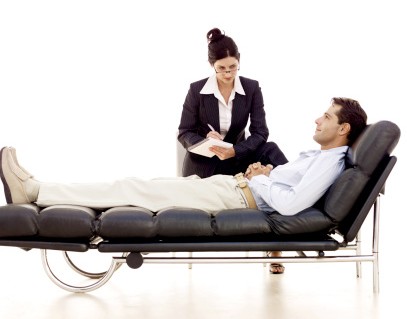 If you have diabetes or any other chronic disease, like asthma, arthritis, or heart disease, you know that it can take a lot of daily care. It can also be frustrating, because despite your best efforts, chronic diseases are usually with you for life. Researchers at the National University in San Diego have found that, because of these stresses, people with chronic illnesses are at a high risk for mental health issues. Interestingly, Women were 1.39 times more likely than men to report psychiatric distress and impairment. Also, smokers were 1.95 times more likely to report these issues than nonsmokers.
Read More . . .
Kids will eat high-calorie snacks even if they're not hungry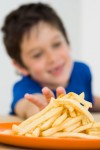 It can sometimes be difficult to get children to enjoy healthy foods. Most kids prefer processed snacks, like fruit leathers, chips, pretzels, cookies and cakes. A new study published in the journal Eating Behaviors found that even being full (or very full!) might not be enough to keep kids from snacking. Though the study was small, the results were consistent: kids who ate filling meals were still willing to eat salty or sugary snack foods 15 minutes later. This effect was even worse for boys if they had mothers who pressured them to finish their meals.
Read More . . .
Taking metformin first could lower your need for more medicine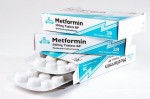 Metformin is a common medicine that people with diabetes take to help them control their blood glucose levels, and make their bodies more sensitive to insulin. A new study published in the Journal of the American Medical Association Internal Medicine showed that taking metformin first (instead of insulin or other medicines) allowed people to take less medicine over time. This may mean that people with diabetes will be given metformin as soon as they are diagnosed, or as soon as lifestyle changes are not enough to keep their blood glucose on target.
Read More . . .
Herbs and spices can help you replace salt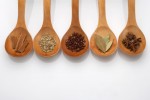 If you have high blood pressure or another metabolic problem, your healthcare provider may have suggested that you cut down on salt. Though this can be difficult at first, research has shown that eating more herbs and spices in place of salt can make a big difference to your health. A report published in the journal Nutrition looked at 16 studies and found that this swap can help you control your insulin levels, weight and blood glucose levels. If your meal plan is low in salt, sugar or fat, herbs and spices can make it much more enjoyable.
Read More . . .
Psycho-education better for weight loss than standard treatment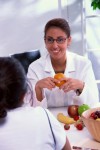 There are many ways to lose weight, but it can be especially difficult for people who have diabetes. This is why there is ongoing research into the best ways to lose weight and keep it off. One recent study showed that an approach called nutrition psycho-education is especially helpful for lowering triglycerides and depression symptoms, as well as losing weight. This treatment plan gave people five personalized nutrition information sessions, and allowed them to discuss their calorie-intake goals with a healthcare professional.
Read More . . .
New patch treatment for diabetic foot ulcers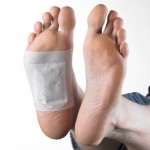 People with diabetes are at a high risk for certain complications, and one of the most serious is amputation. Sometimes foot ulcers turn into big infections, and then the entire foot will need to be cut off. This is why preventing foot ulcers is so important. Scientists at the Stanford University School of Medicine may have found a new treatment for foot ulcers, and it doesn't require shots or pills. A simple skin patch they developed can not only treat ulcers, infections and other wounds, but also prevent new wounds from forming.
Read More . . .
Magnesium can lower risk for metabolic problems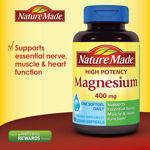 Magnesium is a mineral found in high amounts in full-fat milk, red meat, whole grains, bananas, and dark leafy greens. Some past studies have shown that it is helpful for preventing metabolic syndrome (a risk factor for type 2 diabetes), but other studies have shown no benefit. A bigger study was conducted to see how helpful magnesium really is, and the researchers found that it is connected to better metabolic functioning. This may not mean that magnesium causes better metabolic health, but they do seem to be linked.
Read More . . .
Early use of antibiotics may raise obesity risk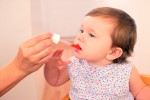 There are many risk factors for obesity. Some can be affected by lifestyle factors like good nutrition and stress reduction, and some can't, like family history. A new study has found that the medicines you took as a child might also be a risk factor you can't change. Researchers at The Children's Hospital of Philadelphia found that children who took broad-spectrum antibiotics between birth and two years of age were much more likely to be obese as adults. This may be because the antibiotics affected gut bacteria that are important for preventing metabolic problems.
Read More . . .