Are You Nuts About Nuts, Berries And Oils?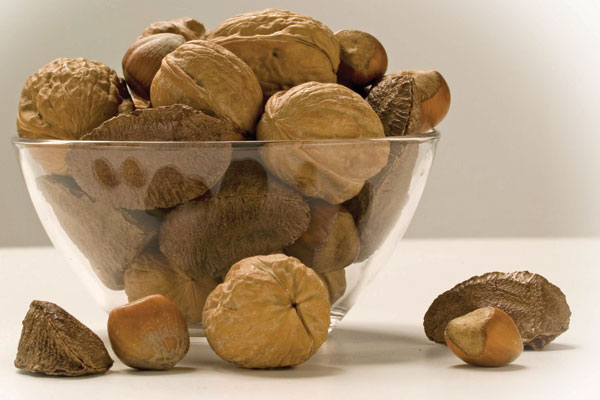 Nuts, berries and oils seem to be in the news a lot lately, thanks to the health benefits that they provide. Walnuts, almonds, hazelnuts and most other types of nuts are great for your heart. Berries, such as straw-berries, blueberries, raspberries and cranberries, are rich in antioxidants, substances that fight damage caused by toxic byproducts (free radicals).  Polyunsaturated and mono­unsaturated oils are the healthy oils found in nuts, fish and vegetable oils, such as olive, safflower, canola and sunflower oils.
Click here for a quick review of each of those foods, along with some new ways they can help your diabetes control.