Comté That Counts
The making of a fine Kirkland Signature cheese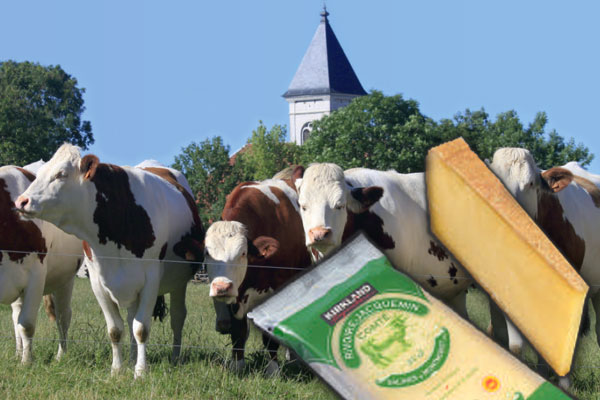 Have you ever wondered how and where your cheese comes from?
We found an interesting article by Curtis Adamson (Connection editor Tim Talevich contributed to this story.), a Costco cheese buyer, who traveled to France's Jura Massif region, where the popular Kirkland Signature Comté is made. In the article, Curtis gives a brief backgrounder on the company, and traces the production process from the milk producers to the cheese-quality testers. Here's an excerpt from his article
The terroir and special cows

The story of Comté, a semi-hard mountain cheese with a pale, creamy yellow interior, begins with the fertile soils of the Jura Massif. The climate and soil—the region's terroir—are perfect for an abundance of grasses and flowers. These make superb grazing areas for milk cows, which, according to the appellation d'origine contrôlée (AOC) regulations for the region, can only be Montbéliarde or French Simmental cows for the making of Comté.
To read the whole story of "Comté That Counts",  click here.