DiabetesTravel.Org: A Must-Bookmark Site for Travelers With Diabetes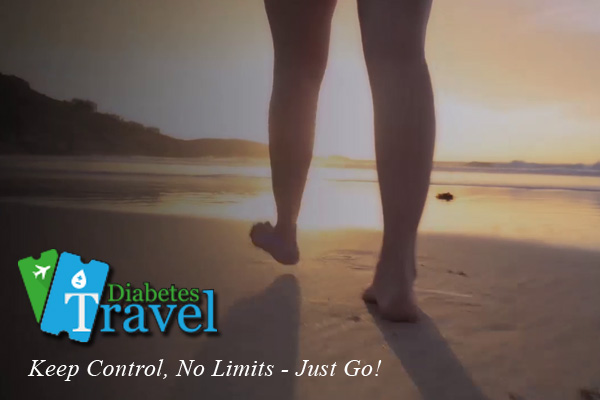 About The Site
www.DiabetesTravel.Org was created in May 2015 based on previous work by Dr. David Kerr MD to provide a unique and free online resource for the diabetes community. This site is designed specifically to assist travelers who use insulin every day. Before setting off, the site will walk you through the travel process with diabetes considerations in mind—what to pack, letters for travel, airport security, beach day advice and more!
About The Authors
Dr. David Kerr MD is the Director of Research and Innovation at the William Sansum Diabetes Center in Santa Barbara, California (www.sansum.org). Dr. Kerr has decades of experience in the field of diabetes treatment and care, previously working as a Consultant Physician at the Bournemouth Diabetes and Endocrine Centre in the UK. www.diabetestravel.org is the second online resource he has created, www.excarbs.com is a sister site which focuses on exercise and insulin.
Jenny Martinez is a Project Coordinator with the William Sansum Diabetes Center. She is a graduate of Westmont College and specializes for the Center on programs related to community behavioral change as well as diabetes and international travel.