Five Fiber-Rich Foods to Eat More Of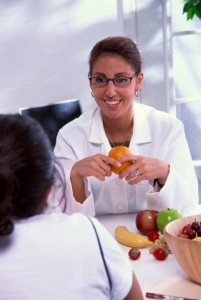 Fiber is one of those nutrients that we know we should be eating, but, for some reason, we tend to fall short on. Fiber isn't all that exciting, and it's the butt of many jokes (no pun intended). All joking aside, fiber is an important nutrient that we all need, and not just because it helps to regulate digestion and prevent constipation.
Health benefits of fiber
While we don't digest fiber, it provides us with a surprising number of health benefits, such as:
Lowering blood glucose levels
Helping with weight loss
Lowering cholesterol and blood pressure levels
Regulating digestion
How much fiber do you need?
The Institute of Medicine recommends that men aim for about 38 grams of fiber a day, and women about 25 grams per day. Most people eat about 15 grams per day, so they fall short of these recommendations. Part of this has to do with the types of foods that many Americans eat. These tend to be processed, refined, and fast foods. While they may be quick and easy, they fall short on fiber and other important nutrients.
How can you get more fiber?
Many people turn up their noses at fiber, thinking that the only way to meet their needs is to have a bowlful of bran cereal every morning. Bran can give you a decent dose of fiber, but there are plenty of other foods that can do the same. Here are just a few delicious, fiber-rich foods to add to your meal plan:
Beans. With so many varieties to choose from–black beans, chickpeas, kidney beans, cannellini beans, lentils–there's bound to be a bean you will enjoy. And because they are also rich in protein, they make a great substitute for meat, chicken, and fish.

Fiber content: 1 cup = 15 grams fiber
How to eat: Try pasta fagioli soup, vegetarian chili, lentil burgers or black beans and rice.
Popcorn. Skip the greasy, unhealthy movie popcorn and pop up a batch on your stove using a healthy fat. You can also pop popcorn in a paper bag in your microwave. Popcorn is actually a whole-grain food that can be low in calories and high in nutrition.

Fiber content: 3 cups = 3 grams fiber
How to eat: Eat it freshly popped off the stove, and sprinkle on some grated Parmesan cheese or drizzle with olive oil.
Nuts. Nuts are low in carbs but they do have fiber. Go easy on the portion, though, as they're fairly high in calories.

Fiber content: 1 ounce = 3 grams fiber
How to eat: Eat a small handful as a snack, sprinkle on cereal or in yogurt, or add it to grain dishes.
Chia seeds. These tiny round seeds are packed with nutrition, ranging from antioxidants to omega-3 fatty acids to fiber. They're popping up in many foods–even desserts.

Fiber content: 2 tablespoons = 10 grams fiber
How to eat: Sprinkle over cereal or yogurt, or mix into tuna or chicken salad.
Avocado. It's hard to believe that this creamy fruit is full of fiber, but it is! Avocados are also full of healthy fat, protein and potassium.

Fiber content: ½ avocado = 7 grams fiber
How to eat: Slice it up and drizzle with balsamic vinegar; mash it up and use on sandwiches in place of mayonnaise; or even add it to soups!