Diabetes and Social Media Support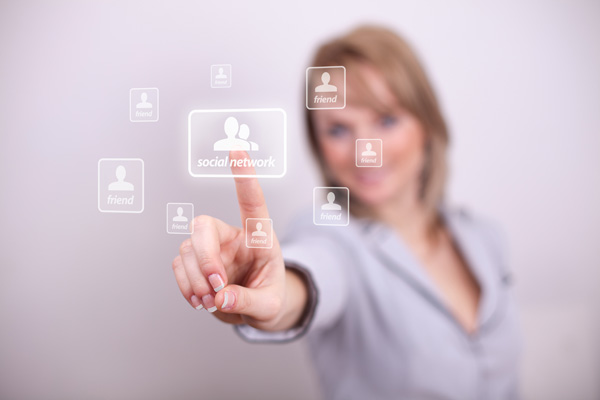 Online support for people living with diabetes is booming. Blogs, websites, podcasts and online magazines provide everything from healthy recipes to product reviews. Not sure where to find all of these great resources? CDiabetes.com was recently joined by Melissa Joy Dobbins MS, RDN, CDE, @MelissaJoyRD, The Guilt-Free RD ("Because food shouldn't make you feel bad!"™), who provided valuable information about navigating social media and finding the resources you need.
Where should I go online to find answers and support about living with diabetes?
A great first stop is the Diabetes Influencers web site. Use #diabeteschat to ask all your questions. See diabetesinfluencers.com to follow our blogs and social media.
Other important websites are: CDiabetes.com, Diabetes.org, dlife.com,
diabeteseducator.org, idf.org (International Diabetes Federation), ndep.nih.gov (National Diabetes Education Program at the National Institutes of Health) and WebMD.
The World Health Organization (WHO) and CDC are great international diabetes education sites, and pedagogyeducation.com has learning modules on diabetes.
On Twitter, follow @JoslinDiabetes and @dMeetings1 for education. More recommended twitter pages are: @ObesityDiabetes, @eatright, @AADEDiabetes, @AmDiabetesAssn, @AADEDiabetes, @TheDiabetesCare.
There are many Facebook pages offering support and education for people living with Diabetes, including DiabetesEveryDay.
And become a Diabetes Helper on the Help Around App for your smartphone, available at http://helparound.co/.
What are the top concerns about living with diabetes?
Here are some answers from our twitter chat participants: preventing nerve damage, getting fit, meal and snack ideas, blood glucose monitoring, stress management and support, staying motivated (avoiding diabetes burnout!), diabetes sick day, management, medication compliance and costs!
Melissa, do you follow any specific diabetes focused brands on Twitter or Facebook?
I follow @LaurenPincusRD, @fitbit (I love my @fitbit), @MaureenSRN and #DiabetesChat. I find people with diabetes near me on the @HelpAroundApp. I also follow @AmDiabetesAssn, @diabetesdaily, @CDiabetesInfo, @EverydayHealth, @verticalhealth, @WebMD and @ezbds.
I also recommend lyfebulb.com for listings of Chronic Disease organizations, including diabetes-specific resources.
Should I buy diabetes specific products based on an ad or a review by a Diabetes Educator?
You should base your purchase and health decisions on research and reviews by health care professionals you can trust, like Diabetes Educators. Products with a medical review are safer for you to take. But, labels can be very confusing and misleading, so if you're at all unsure, consult your health care professional for personalized advice.
You can also keep up with diabetes news at @diaTribeNews and @DiabetesMine.
What other tweet chats do you participate in?
#Healthtalk often features really informative health info on a variety of topics. @Lyfebulb hosts #tweetchats on various disease topics and a big focus on #diabetes as their founder is a T1D. Also #rdchat, #foodiechat, #agchat and #podcastchat.
What are some summer fun and healthy eating tips?
The website nutritionstarringyou.com has some great summer ideas, like a Protein Packed Skinny Frozen Mocha with 21g protein and only 6g sugar/136 calories.
Summer is also a great time to get outside and get moving! Walking just 10min/day can lower glucose and even help you lose weight.
But remember, stay hydrated, monitor your activity and glucose levels, apply sunscreen with SPF and have quick acting glucose available. And follow @ManageDiabetes and @LaurenPincusRD on Twitter.
How does social media use effect health?
Hopefully by getting great advice, recipes and encouragement, though it's time spent sitting. When you spend a lot of time on the computer, it's important to get up and move. It's also important to be cautious about who is giving information. What are their credentials? Get and follow only correct information.
Social media enables you to get the most up to date diabetes education and support, 24/7. You can learn about new studies and healthy foods as they are released. Social media has vastly improved everyone's access to diabetes education.
Registered Dietitians have to keep up with current science and nutrition news. Follow them on social media to get the latest. They'll post new studies, as well as their own advice, encouragement and health coaching.
---
For the full transcript of this chat go to http://cdiabetes.com/diabetes-and-social-media-support-june-10-2015/