#DiabetesChat: Head Over Heels with Heart Healthy Nutrition (February 11, 2015)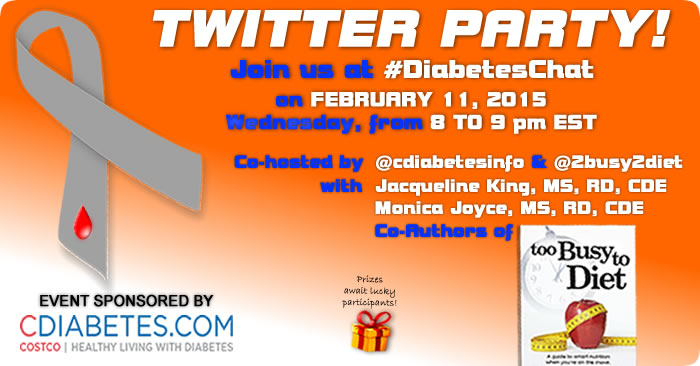 If you were wondering what to prepare for your special someones, this chat would have been a great one to attend, as we talked about healthy foods and recipes. Not to worry if you couldn't attend though, there are more chat events to come.
We hope you can join us next time!
Click here to view the analytics of this Twitter chat event.
Event Transcript
---