New Ways to Predict Type 2 Diabetes Risk in American Indians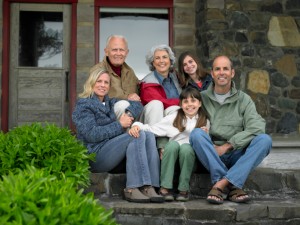 There are many different ways your healthcare provider can tell if you are at risk for type 2 diabetes. Signs of future diabetes include:
Poor blood glucose control
Overweight or obesity
A waist over 35" for women, or 40" for men
High blood pressure, cholesterol, and/or triglyceride levels
Family history of diabetes
Dark patches around the neck, armpits and groin, which usually point to insulin resistance
Race or ethnicity (Asian Americans, American Indians, African Americans, and Hispanic Americans have a higher diabetes risk than others)
Researchers are always looking for new ways to figure out which people are at risk for diabetes, so that they can help them avoid this serious condition. With that in mind, scientists at the Tulane University School of Public Health in New Orleans looked at a past study of over 2,000 American Indians to see if there was any way to predict which ones would get type 2 diabetes. They found that seven kinds of metabolites, which are molecules made during regular metabolic processes, are linked to diabetes risk in American Indians. Five of these metabolites were already known, and the other two were new to researchers. Together, the seven metabolites were even more effective for predicting diabetes risk than any of the signs listed above.
Because this population is already at a high risk for type 2 diabetes, the results of this study are good news. Healthcare providers may soon have a new and better way to find out American Indians' diabetes risk, even if they don't have the usual signs. But even if this test is not available soon, people in this high-risk group should work closely with their healthcare providers to ensure a healthy weight and good blood glucose control.
Source
http://www.diabetesincontrol.com/articles/diabetes-news/17377-new-predictors-of-type-2-diabetes-in-native-americans