Weight Loss Surgery May Not Help Very Obese People With Diabetes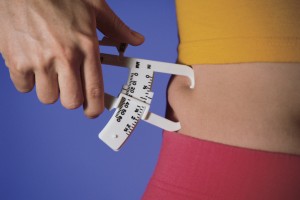 If you have a high BMI (Body Mass Index) and other metabolic problems, like type 2 diabetes, high blood pressure, and/or high triglycerides, your healthcare provider may suggest weight loss surgery to you. Though there are not many long-term studies on weight loss (bariatric) surgery yet, the research so far has shown that there can be big benefits. Not only can obese people lose a lot of weight with these surgeries, many have also been able to reverse their diabetes. But a new study from the University of Cincinnati has shown that weight loss surgery may not be helpful–or even safe–if you have a BMI of 46 or more. This category is called Class III, or "super obesity."
Researchers looked at information from the Nationwide Inpatient Sample, the HMO Research Network sites, and the National Health Interview Survey linked to the National Death Index. They wanted to know how long people lived after weight loss surgery if they were:
Class I or II obese (BMI between 30 and 40)
Class III obese (BMI over 40)
The scientists expected to find that those who were "super obese" had the biggest benefits from weight loss surgery. So, the results surprised them.
While people with a BMI between 30 and 45 did live longer than they would have if they didn't have surgery, people above this category actually had shorter lives. People with a BMI between 35 and 45 lengthened their lives by about 7 years, but those with a BMI over 62 did not seem to benefit at all from these surgeries. Non-surgical treatments may be best for people in this group. The results appeared to be true for both men and women, but the researchers did not look at race or ethnicity.