4 Ways to Pay Less for Your Diabetes Testing Supplies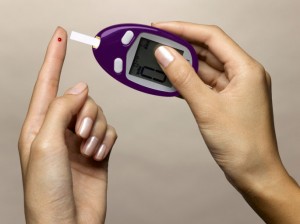 For people with diabetes, the cost of testing supplies can often be overwhelming. In this article, I will give you a few simple steps you can take to ensure your testing supply costs are as low as possible.
1) Use Your Insurance
Most insurance plans will cover diabetes testing supplies, but often the process can seem too hard to understand. As a result, many people pay out of pocket for their supplies. However, all it takes is a little legwork and you will be well on your way to a low monthly copay for your supplies.
First, find out which brand of glucose meter and test strips your insurance covers. This information should be easy to find on your insurance company's website, or by calling the customer service number on the back of your card. Write down all brands covered and bring it with you to your healthcare provider's office. When you visit your healthcare provider, give him or her the list of brands your insurance covers. Then, ask for prescriptions for:
A glucose meter (state which brand)
Test strips (state how often you test)
Lancets
Alcohol swabs (these are not always covered, but it is worth trying)
Take your prescriptions to your local Costco pharmacy, and watch as your monthly supplies are filled for a small prescription copay.
For Medicare patients: You have an extra step to do. In most cases, diabetes testing supplies are covered by Medicare Part B. In order for the pharmacy to bill Medicare for your supplies, your healthcare provider needs to fill out a form called a CMN (Certification of Medical Necessity). Most healthcare offices can provide this form for you if you ask, and many pharmacies can print it out for you. Have your healthcare provider fill out and sign the form, and then hand it to your pharmacist along with your prescriptions.
2) Simplify
Sometimes new brands will lure you in with a coupon for a free meter, and you won't know that the strips you need to use it are very expensive. The main advantage of the more expensive, name brand testing meters is all of the bells and whistles they come with. They can do things like graph your blood glucose readings, store hundreds of readings in their memory, and even alert you when you need to test your blood glucose. While these extra features certainly have their benefits, you usually end up paying far more for them when it comes to the cost of the testing strips. If you are looking to cut costs, a simpler machine can be a great way to go. You may lose some memory features, but the accuracy of the glucose readings is the same. Best of all, you will save a lot of money on your test strips.
3) Buy in Bulk
Every Costco shopper knows the value of buying in bulk. What you may not know is that the same concept can be applied to your diabetes testing supplies. It may seem cheaper to buy a 25-count box of test strips every week, but when you look at the price per strip, the cost of a 100-count box can be as much as 20 percent cheaper. That kind of savings can really add up over the course of a year.
4) Save Your Receipts
Don't forget that come tax time, what you pay for your diabetes testing supplies can be deducted as a medical expense if you meet the minimum requirements. Make sure you are keeping a record of the supplies you buy–especially if you are not using insurance–so that you can easily take advantage of this deduction.
Hopefully, these steps will put you well on the path to getting the supplies you need at a cost you love.