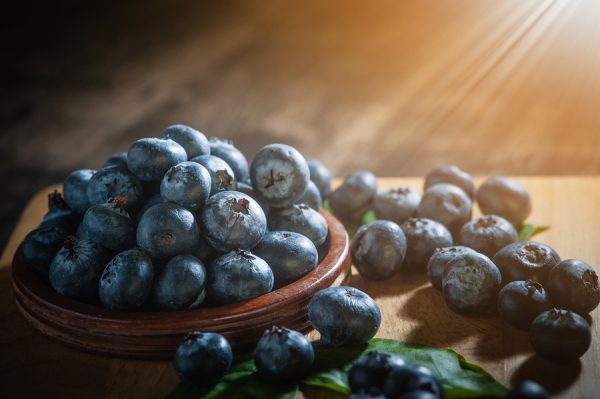 Summer is here, along with all those sweet and juicy summer fruits at your local grocery store or farmers' market. But what about the sugar in fruit? Won't that cause your blood sugars to go too high? It doesn't have to, if you choose lower glycemic index fruits.
What is the glycemic index?
All carbohydrate foods don't affect blood sugar the same way. That's why researchers developed the glycemic index, or GI, which is a way of knowing how carb foods are likely to affect blood sugar. The glycemic index is a number, and foods that have a high GI (70 or more) tend to "spike" blood sugars levels quickly, while low GI foods (55 or less) cause less of an increase.
What foods have a low GI?
Carbohydrate foods that have a low GI include:
Rolled or steel-cut oats
Pasta
Barley
Legumes
Lentils
Sweet potato
What fruits have a low GI?
Luckily for fruit lovers, most fruits have a low GI. But low GI or not, fruit still contains carbohydrate. Tracking and controlling your carbohydrate intake is one of the best ways to help you keep your blood sugars in a healthy range. When you do eat fruit, try to eat fresh fruit, rather than canned in syrup, and limit how much fruit juice you drink, as it can raise your blood sugar quickly.
Here are a few low GI summer fruit superstars to enjoy when the warm weather hits:
Blueberries: These juicy berries are packed with nutrients called anthocyanins, which give blueberries their deep blue hue. Studies show that eating blueberries can help you manage blood sugar, lower blood pressure, fight heart disease, ensure healthy bones, and improve mental health.
Nutrition:3/4 cup blueberries have a GI of 53, with just 60 calories and 16 grams of carb, along with 3 grams of fiber.
How to enjoy: Add blueberries to your salad or smoothies, or freeze blueberries into ice cubes to beautify your water and add a touch of sweetness.
Tart cherries: Like blueberries, Montmorency tart cherries contain antioxidants that are thought to lower the risk of heart disease, cancer and other diseases.  Eating tart cherries might also prevent gout attacks.
Nutrition: 12 cherries have a GI of 22, and contain 62 calories and 16 grams of carb, plus 2 grams of fiber.
How to enjoy: These cherries make a tasty snack, or are a great addition to cereal, salad, or yogurt.
Peaches: Peaches are a favorite summertime fruit for good reason: nothing beats their juicy sweetness on a sweltering day. Peaches are rich in vitamin C and potassium, which promote heart health. And a study out of Texas A&M showed that peach (and plum) extract was effective in killing aggressive breast cancer cells.
Nutrition: One medium fresh peach contains 60 calories, 15 grams of carb, and 2 grams of fiber.
How to enjoy: Slice up a fresh peach and top with a dollop of protein-packed plain Greek yogurt. Add slices of peaches to your favorite kabobs and grill away!
Mango: Mangoes are high in zeaxanthin, an antioxidant that promotes eye health and can prevent macular degeneration. And thanks to their vitamin B6 content, eating mangoes can help you keep your brain healthy, and even give your mood a boost.
Nutrition: One half of a mango has a GI of 51, and contains 62 calories, 16 grams of carb, and 2 grams of fiber.
How to enjoy: Add finely diced mango to your favorite salsa recipe. Give unsweetened ice tea a tropical boost by adding frozen mango slices.
So, what are you waiting for? Head to your local grocery store, farmers' market, or nearest blueberry bushes and reap the flavor and nutrition of these delicious summertime fruits.