The Heart Healthy News Brief: November 17 to 23, 2014
Compiled and edited by Staci Gulbin MS, MEd, RD, LDN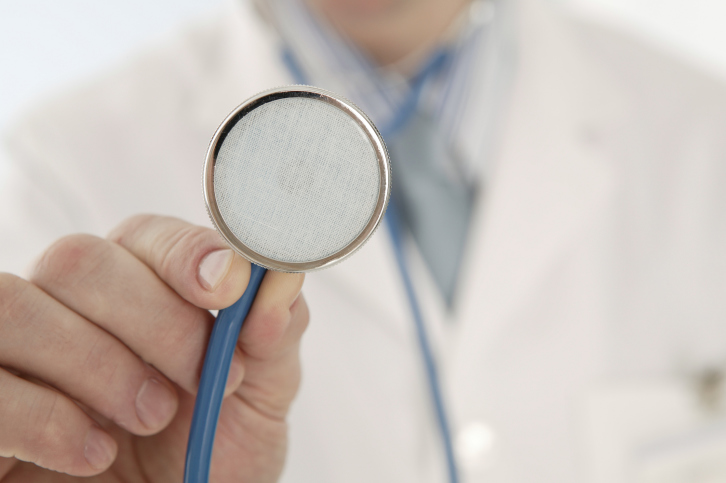 Early signs of heart disease signal heart attack risk
When you go to your healthcare provider and they find that your cholesterol or blood pressure are a above normal, it is unlikely that you will be given a medicine to treat them. More likely than not, you will be told to eat healthier, lose weight, exercise more, and stay away from smoking. However, a recent study has shown that early signs of heart disease, such as small amounts of plaque in your arteries, can put you at risk for having a heart attack. Those with non-obstructive coronary artery disease, which is a small amount of plaque in the arteries that is not blocking blood flow, were 2 to 5 times more likely to have a heart attack a year after being diagnosed, compared to those without any plaque. Therefore, along with eating healthy, staying active, not smoking, and keeping your weight in check, be sure to visit your healthcare provider often.
Read more . . .
Those with A. fib have a high risk for silent stroke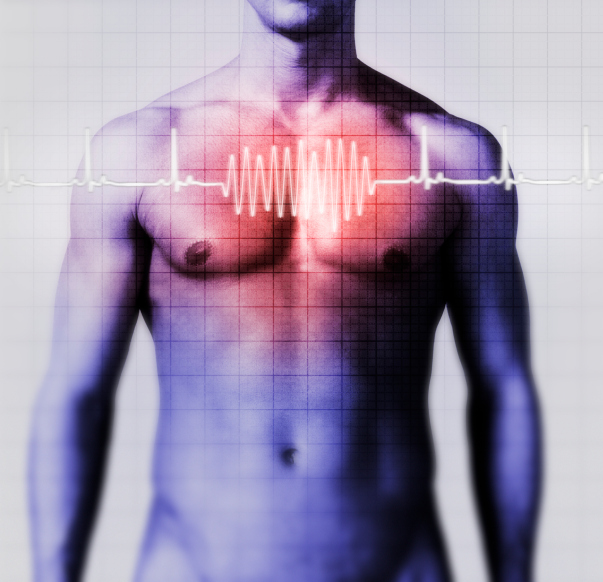 Atrial fibrillation, or A. fib, is an abnormal rhythm of the heart that, in many cases, shows no outward symptoms. Those with A. fib may not realize they have the condition until it causes a stroke. A person may not know they are having a silent stroke until it is over and has caused memory loss or facial droop. A recent study has found that those with A. fib are twice as likely to have a silent stroke as those without the condition. Many researchers believe that anyone can reduce their risk of stroke by eating healthy, staying active, not smoking, controlling high blood pressure, and keeping a healthy weight. However, if you are over the age of 65 or have other risk factors for heart disease, you should ask your healthcare provider to screen you for A. fib. This way, you can be placed on the proper treatment, such as blood thinners, to lower your risk of stroke.
Read more . . .
Web-based program may help control blood pressure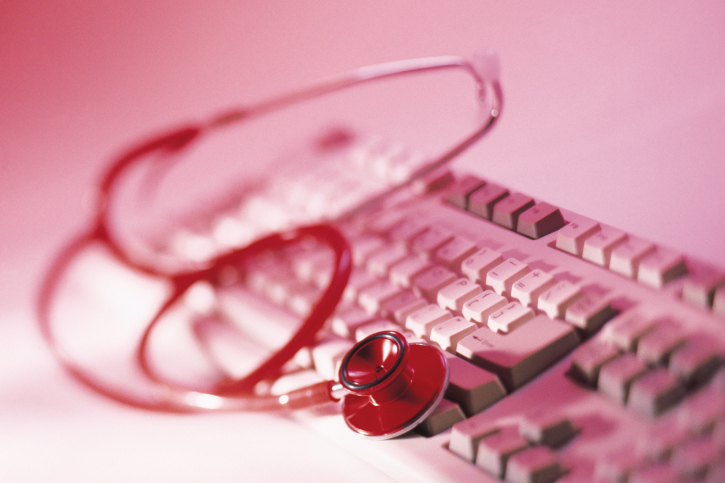 You may have an app or two on your phone right now that helps you track your calories, your exercise, or even one that may help you check your heart rate. A recent study has shown that web-based tools combined with professional lifestyle advice and support can help people of all ages and backgrounds control their blood pressure. The "Check It, Change It" program studied a group of people around the age of 60 from various income and ethnic backgrounds. They were asked to use the Heart360 web-based tracking tool to track their blood pressure readings every two weeks for six months. Those at high risk for high blood pressure had at least one visit during the study from a health coach, while those with lower blood pressure readings received lifestyle tips and medicine adjustments from a physician assistant. The number of black patients with normal blood pressure increased over one-tenth, and about one-eighth within the group of those with Medicaid or without health insurance. The researchers think that such web-based programs may be helpful in providing healthy lifestyle reminders to those who can't visit their healthcare providers often enough.
Read more . . .
Walking can increase overall health in older adults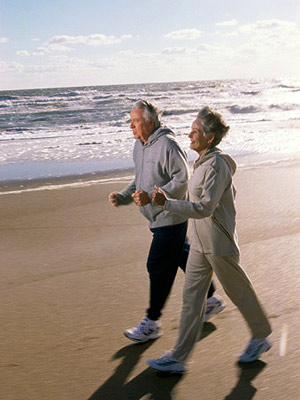 Staying active can help you keep your blood glucose levels stable, and walking outside can help you keep your vitamin D levels in a healthy range. A recent study looked at older adults that lived in areas where walking was made easier with sidewalks, benches along the walking path, and longer traffic lights. Compared to older adults that lived in areas where it was more difficult to walk safely, those in easy-to-walk areas had lower body fat, lower blood pressure, and overall better mental and physical health. This study shows not only that walking is very effective exercise, but that, unfortunately, not everyone lives in an area that is safe to walk in. Hopefully, if more people want to take daily walks instead of driving everywhere, cities will be better designed with this in mind.
Read more . . .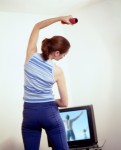 Brand name weight loss plans are only short term health solutions
Many people try brand name weight loss plans. Commercials on TV and online promise quick weight loss in a simple way–for a price. Many are willing to spend lots of money to lose weight through such programs because they are not sure how to make lifestyle changes on their own, or just want a quick fix to their health problems. However, a recent review of studies showed that such well-known weight loss programs only help with weight loss for a short time before many gain weight back. Programs such as Atkins, Weight Watchers, and Zone helped people lose about 4 to 10 pounds a year. Within two years, people started gaining weight back, regardless of how few calories they took in.
Read more . . .