Coffee Caramel with Kirkland Signature™ OPTIFIBER™
Coffee Caramel with Kirkland Signature™ OPTIFIBER™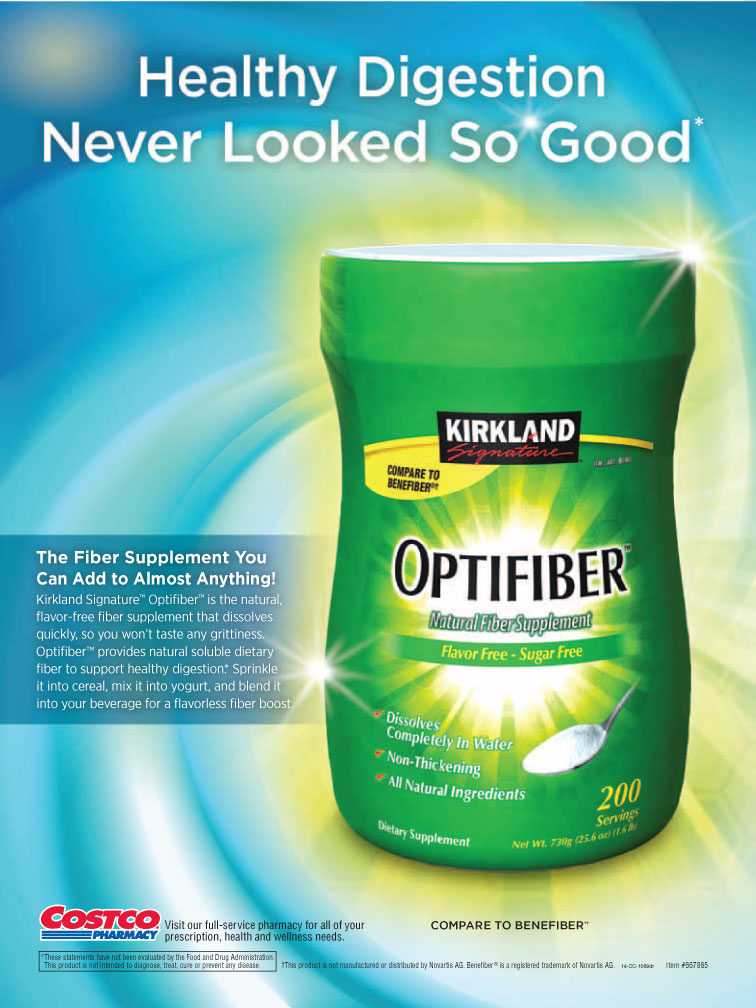 Ingredients
2 shots espresso
4 tsp. Kirkland Signature™ OPTIFIBER™
2 Tbsp. caramel syrup, sugar free
2 cups low-fat milk
Instructions
Place 1 shot espresso and 1 Tbsp. caramel syrup and 2 Tsp. Kirkland Signature™ OPTIFIBER™ onto each serving cup. Stir to combine well.
Heat 1 cup low-fat milk in a small saucepan for 2-3 minutes or until heated through.
Pour 1 cup hot milk in a cup and place a frother in the cup pumping up and down until the milk thickens and become frothy.
Pour and divide the heated milk onto each cup with espresso. Top with froth.
Serve and enjoy.
Notes
Diabetic Exchange
0 Fruit, 0 Fat, 0 Vegetable
1 Carb, 1 Low-Fat Milk
Nutrition Information
Calories:
127
Fat:
2.4g
Saturated fat:
1.5g
Trans fat:
0.0g
Carbohydrates:
18.2g
Sugar:
12.7g
Sodium:
137mg
Fiber:
3.5g
Protein:
8.5g
Cholesterol:
12mg