Cinnamon Ginger Tea with Kirkland Signature™ OPTIFIBER™
Cinnamon Ginger Tea with Kirkland Signature™ OPTIFIBER™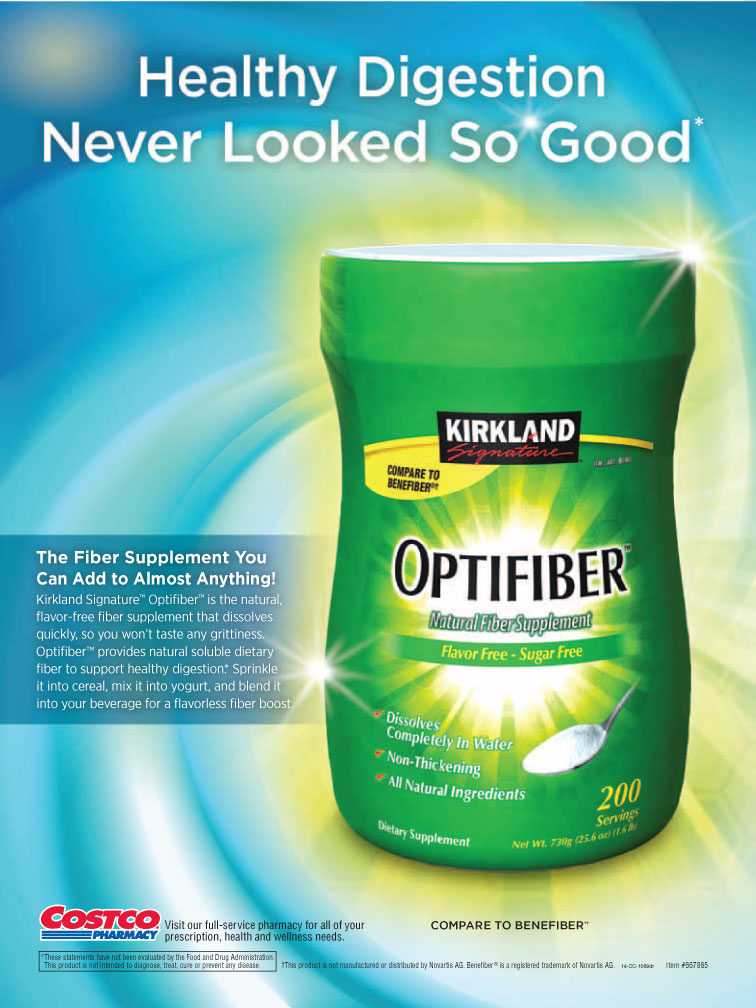 Ingredients
2 Tbsp. fresh ginger, thinly sliced
½ cinnamon bark
2 ½ cups water
4 tsp. Kirkland Signature™ OPTIFIBER™
natural sugar substitute, to serve
Instructions
Place ginger, cinnamon bark, and water in a small sauce pan. Bring to a boil. Reduce heat and simmer for 10-15 minutes.
Pour and strain tea mixture using a fine sieve into 2 serving cups.
Stir in 2 tsp. Kirkland Signature™ OPTIFIBER™ onto each cup.
Serve and enjoy with your choice of natural sugar substitute, if desired.
Notes
Diabetic Exchange
0 Fruit, 0 Fat, 0 Vegetable
1 Carb, 0 Low-Fat Milk
Nutrition Information
Calories:
55
Fat:
0.7g
Saturated fat:
0g
Trans fat:
0g
Carbohydrates:
12.6g
Sugar:
0g
Sodium:
4mg
Fiber:
5g
Protein:
1g
Cholesterol:
0mg