Amaretto Coffee with Kirkland Signature™ OPTIFIBER™
Amaretto Coffee with Kirkland Signature™ OPTIFIBER™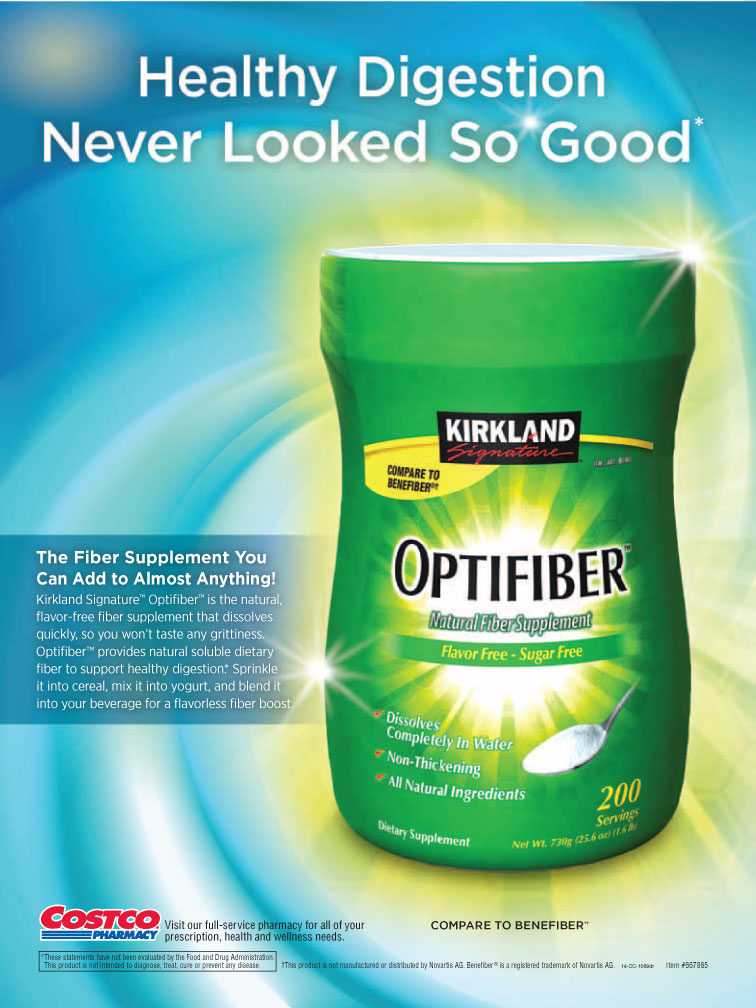 Ingredients
2 shots espresso
2 Tbsp. amaretto liqueur
4 tsp. Kirkland Signature™ OPTIFIBER™
2 cups low-fat milk
natural sugar substitute, to serve
Instructions
Place 1 shot espresso and 1 Tbsp. amaretto liqueur, and 2 tsp. Kirkland Signature™ OPTIFIBER™ onto each serving cup. Set aside.
Heat 1 cup low-fat milk in a small saucepan for 2-3 minutes or until heated through.
Pour 1 cup hot milk in a cup and place a frother in the cup pumping up and down until the milk thickens and become frothy.
Pour and divide the heated milk onto each cup with espresso-amaretto mixture. Top with froth.
Serve and enjoy with your choice of natural sugar substitute, if desired.
Notes
Diabetic Exchange

0 Fruit, 0 Fat, 0 Vegetable
1 Carb, 1 Low-Fat Milk
Nutrition Information
Calories:
145
Fat:
2.4g
Saturated fat:
1.5g
Carbohydrates:
17.2g
Sugar:
18.7g
Sodium:
107mg
Fiber:
3.4g
Protein:
8.2g
Cholesterol:
12mg