Travel and Diabetes: Tips for a Safe Trip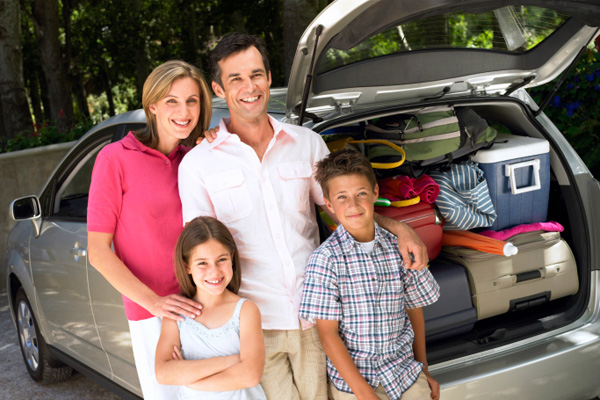 If you have diabetes, travel means a change in routine and requires some extra planning.
CDiabetes.com recently held a Tweet Chat with Hi Yishai, co-founder of the @HelpAroundApp, the first mobile, location-based help network that connects people touched by diabetes, locally and globally. Here are some highlights from that Tweet Chat.
Do you let diabetes keep you from traveling?
Absolutely not! Plenty of people who have diabetes travel often, by car, plane or train. It just requires some planning.
How do you keep your insulin cool?
Consider using cold packs that are especially made to keep your insulin cold when travelling. Get one as small or large as you want. Just Google "keep insulin cool" and choose a product that works best for you. Of course you can also use ice packs in a regular insulated bag and for your medications and food.
If you wear a pump, it's important to inform airport security. Consider bringing a letter from your doctor. And of course, separate all your carry-on medications into zip top bags, and be sure that the pharmacy labels are clearly visible.
You should also carry duplicate supplies in your checked luggage.  Always bring extra supplies when you travel – you never know when you'll need them!
Any tips for backpackers with diabetes?
Invest in a good, appropriately sized insulin cooling case that can be carried in a backpack. Also, have packets of alcohol wipes or wet wipes available to clean your hands before checking your blood glucose.
How can you best prepare for traveling with diabetes?
Talk with your diabetes care team before traveling and come up with a plan that you can comfortably follow.  Be sure you have plenty of testing supplies; with the change in routine you'll test more often than you normally do.
A letter from your doctor can make your trip through airport security easier.
If you're traveling alone, it's a good idea to let someone else know you have diabetes – like the flight attendant, or concierge at your hotel. And always wear a diabetic bracelet. Current designs are very nice looking and no one will know but a medic.
Always take extra medications. Place them in separate bags in case one gets delayed along the way. Take healthy food snacks with you, too – as long as they're allowed.
And learn a few key phrases in the native language, like "I have diabetes."
What about the food?
Always carry healthy snacks with you when traveling. Nuts, granola bars, fruit and yogurt are all easily portable (although you won't be able to bring yogurt through airport security).
Don't forget to count your carbs. Sometimes when traveling and excited by the new experience you can overlook this. Consider using a carb counting app on your smartphone. Remember, with all the extra activity of travel you'll need extra carbs to avoid blood sugar lows.
If you're traveling abroad, do your homework. Learn about the types of food that are native to where you're going and have an eating strategy that includes healthy local foods.
What else should I do to be ready for the trip?
Find out if the water is safe to drink. If you're at all unsure, drink only bottled water. Use that bottled water for brushing teeth, too. Drink bottled beverages, and avoid ice cubes from tap water. And remember that drinking too much alcohol can definitely affect your blood glucose!
Research local pharmacies, or even a local doctor or medical clinic. Find out where you can get additional supplies, or medical attention, if necessary. But realize that the types and strengths of insulin can be different in other countries, so ensure that you're getting the medication and dose that you need.
Map out your journey. Airports can mean long walks carrying heavy bags, so you'll need less insulin or a snack to get you through. But a plane ride can mean sitting for hours, so you'll need more insulin for that.
Learn how to adjust insulin if crossing time zones. Your diabetes educator can help you with that.
Finally, don't forget to wear good shoes! Break them in before you go, and check your feet daily when traveling.
---
For the full transcript of the twitter chat event, go to http://cdiabetes.com/travel-diabetes-tips-for-a-safe-trip-by-helparoundapp-users/