It's so easy to use up leftover ingredients to make a fantastic chopped salad! You can even add leftover meat, such as chicken, to turn it into a great main dish.

Chopped Greek Salad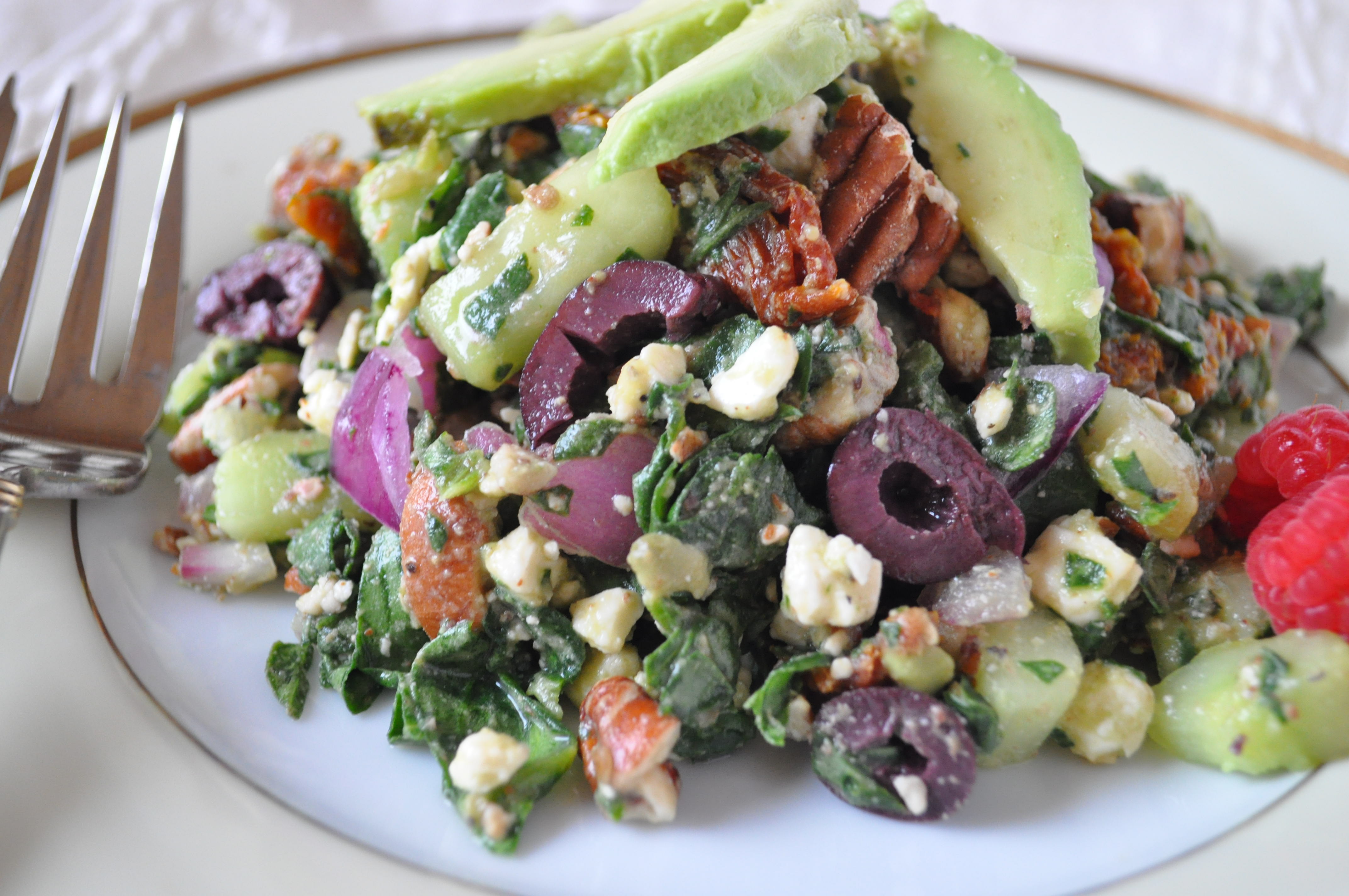 Ingredients
2 cups chopped fresh baby spinach
1 cup chopped peeled cucumber
½ cup chopped sun-dried tomatoes, reconstituted
¼ cup chopped red onion
¼ cup chopped avocado
¼ cup crumbled reduced-fat feta cheese
2 tablespoons sliced Kalamata olives
¼ cup chopped pecans, toasted
2 tablespoons lemon juice
1 tablespoon vinegar
1 teaspoon olive oil
Pepper to taste
Instructions
In large bowl, combine all ingredients except lemon juice, vinegar and olive oil. In small bowl, whisk together lemon juice, vinegar and oil. Toss with spinach mixture and season to taste.
Nutrition Information
Serving size:
1 cup
Calories:
110
Fat:
8g
Saturated fat:
1g
Carbohydrates:
8g
Sugar:
3g
Sodium:
198mg
Fiber:
2g
Protein:
3g
Cholesterol:
3g
Health tip: As it uses reduced fat cheese, this dish is perfect for someone on a low-fat diet or low carb diet.
Terrific Tip:  To reconstitute sundried tomatoes, let stand in hot water 5 minutes, and drain.
Recipe from Holly Clegg's trim&TERRIFIC KITCHEN 101: Secrets to Cooking Confidence cookbook.