Here's a delicious and very easy to make dinner that will take you no time at all!
Easy Beef Enchiladas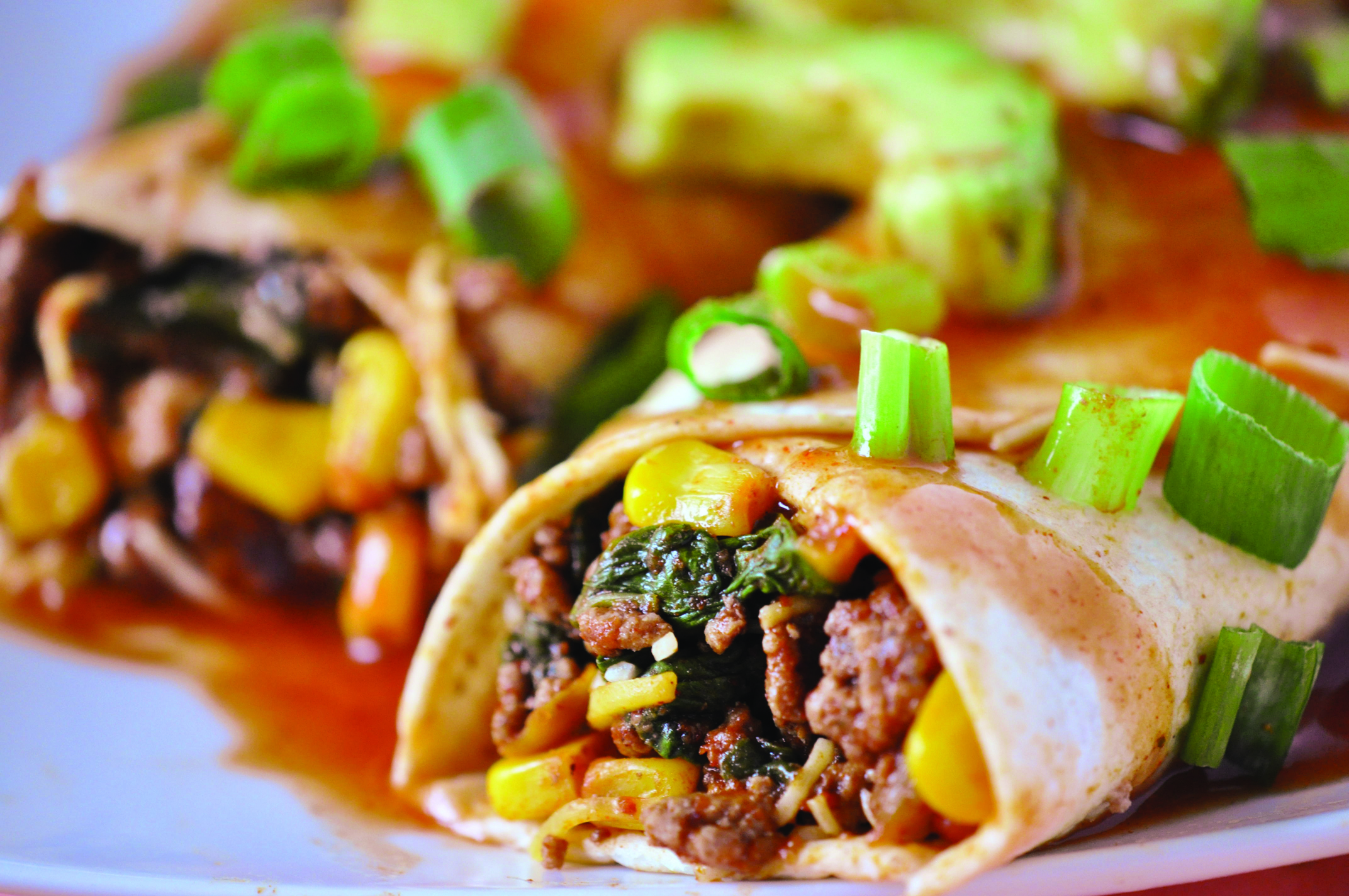 Ingredients
1 pound ground sirloin
2 teaspoons chili powder
1 cup salsa
1 cup corn
1 cup packed fresh baby spinach
1½ cups shredded reduced-fat Mexican-blend cheese
10 (6–8-inch) flour tortillas, room temperature
1½ cups enchilada sauce (found in can)
1 bunch green onions, chopped
Instructions
Preheat oven 350°F. Coat 13 x 9 x 2-inch baking dish with nonstick cooking spray.
In large nonstick skillet, cook meat 6–8 minutes or until meat is done. Drain any excess fat.
Add chili powder, salsa, corn, and spinach; continue cooking about 5 minutes. Remove from heat, set aside.
Spoon about ¼ cup meat mixture and 1 tablespoon cheese onto a tortilla. Roll and place seam side down in prepared baking dish. Repeat with remaining tortillas.
Pour enchilada sauce evenly over filled tortillas in baking dish and sprinkle with any remaining cheese and green onions. Bake, covered with foil, 20 minutes or until thoroughly heated.
Nutrition Information
Calories:
64
Fat:
2g
Saturated fat:
2g
Carbohydrates:
6g
Sugar:
2g
Sodium:
196mg
Fiber:
1g
Protein:
5g
Cholesterol:
8mg
If you use lean meat, this can be a great healthy meal for everyone, even for people living with 
obesity
and high
cholesterol
.
Recipe from Holly Clegg's trim&TERRIFIC® KITCHEN 101: Secrets to Cooking Confidence cookbook.