Why should I use the same pharmacy every time?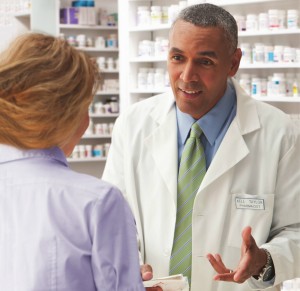 With a pharmacy seemingly located on every street corner, you have many options for where to get your prescriptions filled. While it may be convenient to get needed prescriptions at the nearest pharmacy, it's safer to consistently use the same one for your health care needs.
When you use the same pharmacy, all your records are located in one place. This is especially helpful if you see different health care providers. Your pharmacist will be able to check your medication history in order to safeguard against possible interactions, allergic reactions, or other potentially dangerous issues.
Costco Pharmacy maintains electronic records that include your prescription medications. Each time you use Costco to fill a new prescription or get a refill, your records are automatically updated. Our pharmacists use your records to screen for potential problems before dispensing your medication.
Purchasing your medications online can be a smart way to save money. Using a trusted source like Costco can protect you from risks associated with less legit web – sites, which may sell medicines that are fake, contain dangerous ingredients, are expired, contain incorrect doses, or aren't approved by the U.S. Food and Drug Administration. With Costco Pharmacy, you can rest assured that the medications you're taking are safe. You receive quality products whether you choose to fill prescriptions online or pick them up at your local warehouse. Costco offers both options to members for added convenience. Although stopping by your warehouse gives you the opportunity to form a relationship with your pharmacist. You'll have the chance to get answers to any questions you have about your medication. You can also talk with your pharmacist about any over- the-counter medications or supplements you're using to ensure that they won't adversely affect new prescriptions or health conditions. Your pharmacist can also share details about side effects to watch out for and alert your doctor about.
Some pharmacies offer discounts to new customers. This can make it tempting to skip around between pharmacies. As a Costco member, you can take advantage of low prices offered exclusively to our membership. If insurance is a concern, the Costco Member Prescription Program is available at no extra cost. The program allows members who don't have prescription drug insurance to receive price reductions of up to 40 percent off (discounts do vary) on medications. Prescription purchases are also eligible for an annual Costco rebate if you have an Executive Membership.
FIND A PHARMACY NEAR YOU
Wish you had a pharmacist who specialized in you? You can with Costco Pharmacy. Our highly trained staff is ready to advise you on your medication questions. Click here to use our online warehouse locator to find the pharmacies closest to you.
---