Turkey Roulade
Healthy Recipes From Chef Cheryl Forberg Of NBC'S "The Biggest Loser"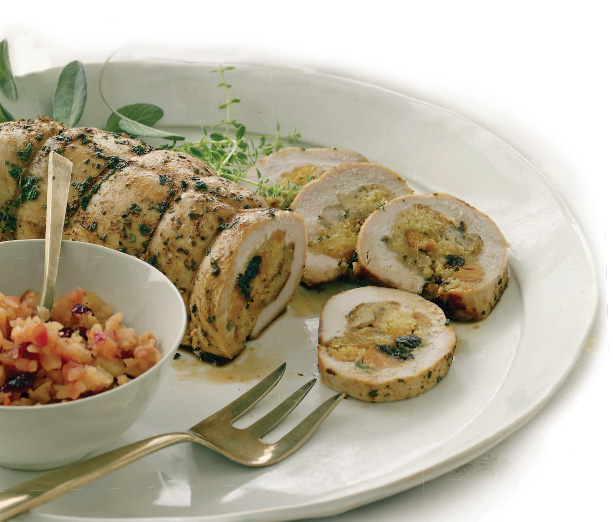 We selected and adapted (with permission) some recipes from Ms. Cheryl's book,  "A Small Guide For Losing Big: From the Nutritionist for NBC's The Biggest Loser", for your culinary and gustatory pleasure. No need to worry about your diet, as these recipes are diabetes-friendly and healthy.
Don't forget to file these in your recipe scrapbook as they'll come in handy for dealing with this year's post-Thanksgiving turkey leftovers!
To view the recipes, click here.